With a height of 80.4 metres (264 ft) the Ferris wheel was the tallest attraction at the World's Columbian Exposition in Chicago, Illinois, where it opened to the public on June 21, 1893. It was intended to rival the 324-metre (1,063 ft) Eiffel Tower, the center piece of the 1889 Paris Exposition.
More than 100,000 parts went into Ferris' wheel, notably an 89,320-pound axle that had to be hoisted onto two towers 43 meters (140 feet) in the air. Over the next 19 weeks of the World's Columbian Exposition, more than 1.4 million people paid 50 cents for a 20-minute ride and access to an aerial panorama few had ever beheld. "It is an indescribable sensation," wrote a reporter named Robert Graves, "that of revolving through such a vast orbit in a bird cage."
The Great Wheel was built for the Empire of India Exhibition at Earls Court, London, UK, and was 94 metres (308 ft) tall. Construction began in March 1894 and it opened to the public on 17 July 1895. It stayed in service until 1906 and was demolished in 1907, having carried over 2.5 million passengers.
The Wiener Riesenrad is a surviving example of nineteenth-century Ferris wheels. Erected in 1897 in the Wurstelprater section of Prater public park in the Leopoldstadt district of Vienna, Austria, to celebrate Emperor Franz Josef I's Golden Jubilee, it has a height of 64.75 metres (212 ft) and originally had 30 passenger cars. A demolition permit for the Riesenrad was issued in 1916, but due to a lack of funds with which to carry out the destruction, it survived.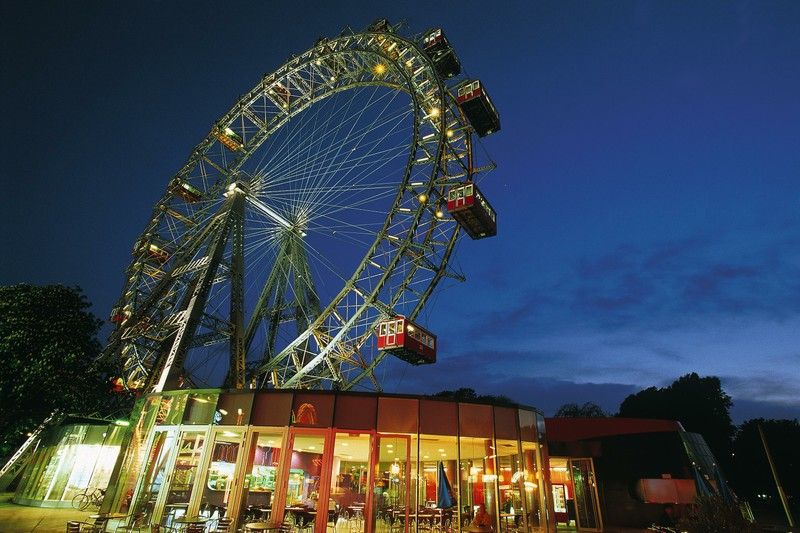 Some of the largest modern Ferris wheels have cars mounted on the outside of the rim, with electric motors to independently rotate each car to keep it upright. These wheels are sometimes referred to as observation wheels and their cars referred to as capsules. However, these alternative names are also used for wheels with conventional gravity-oriented cars.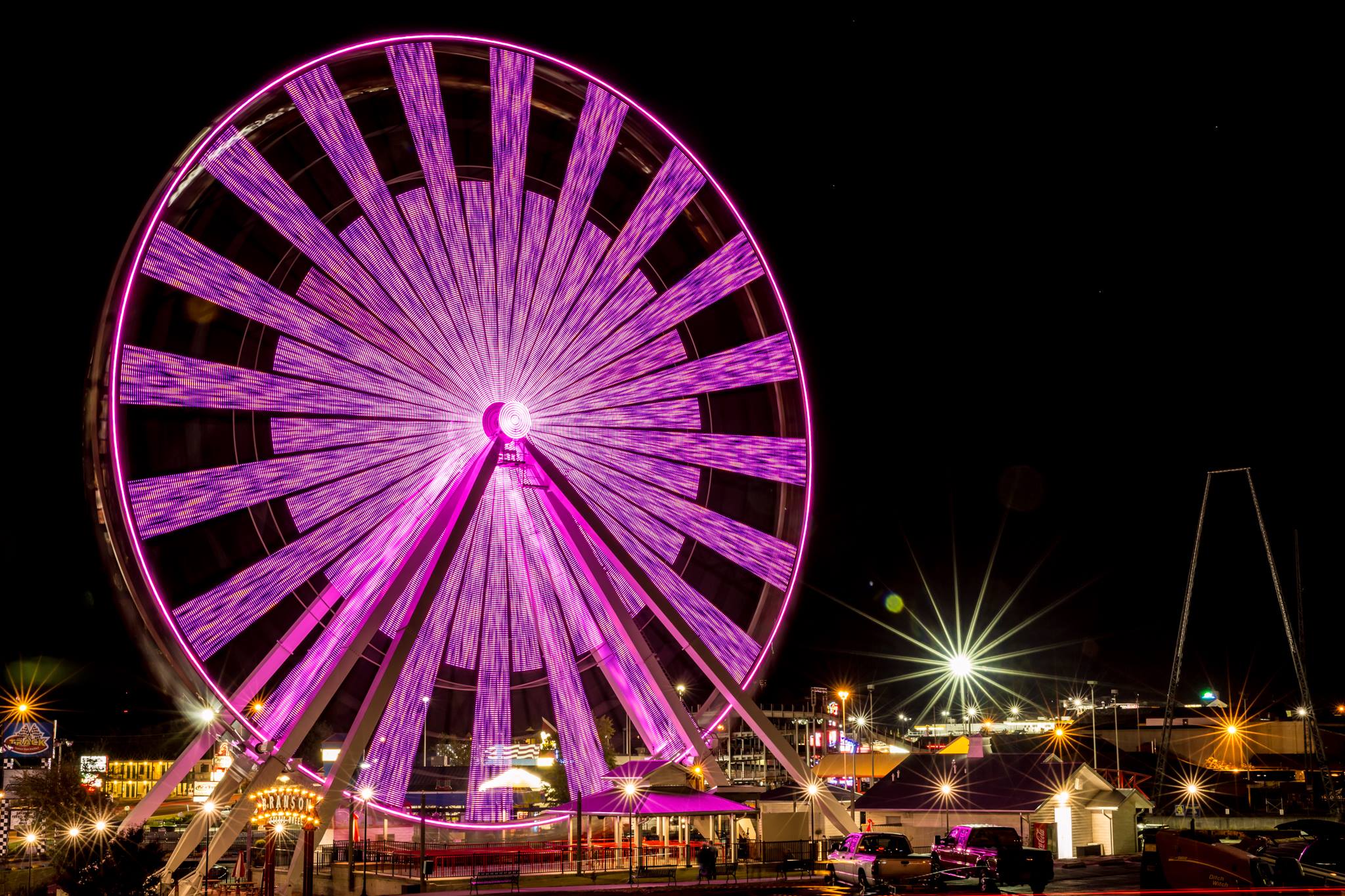 A Ferris wheel is an amusement ride consisting of a giant vertical revolving wheel with passenger cars suspended on its outer edge.
Tempozan Ferris Wheel is a 134 meter tall Giant ferris wheel located in Osaka, Japan, at Tempozan Harbor Village, next to Osaka Aquarium Kaiyukan, one of the largest aquariums in the world. The wheel has a height of 112.5 metres (369 ft) and diameter of 100 metres (330 ft).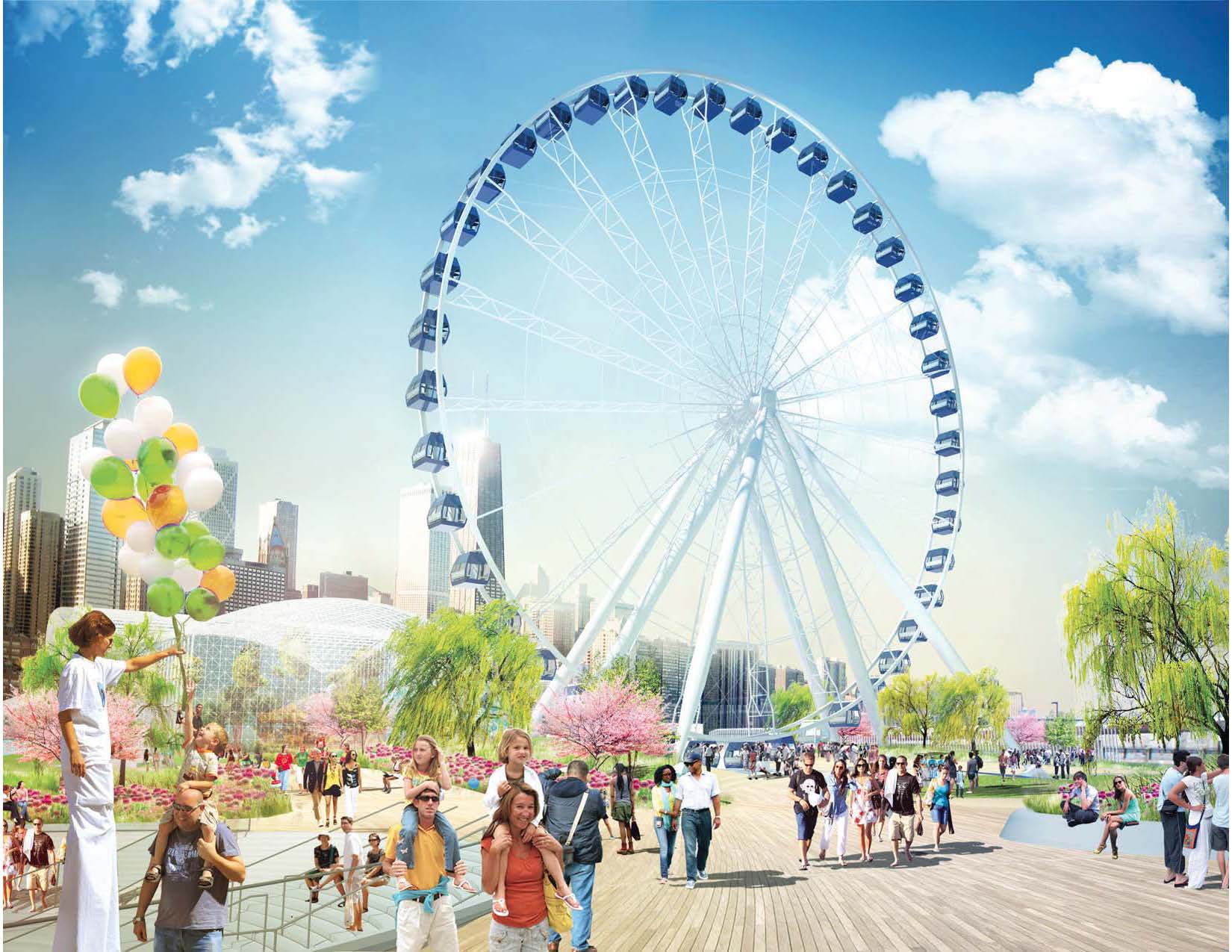 The London Eye, or the Millennium Wheel, is a cantilevered observation wheel on the South Bank of the River Thames in London. It is Europe's tallest cantilevered observation wheel, and is the most popular paid
tourist attraction in the United Kingdom with over 3 million visitors annually. It has made many appearances in popular culture.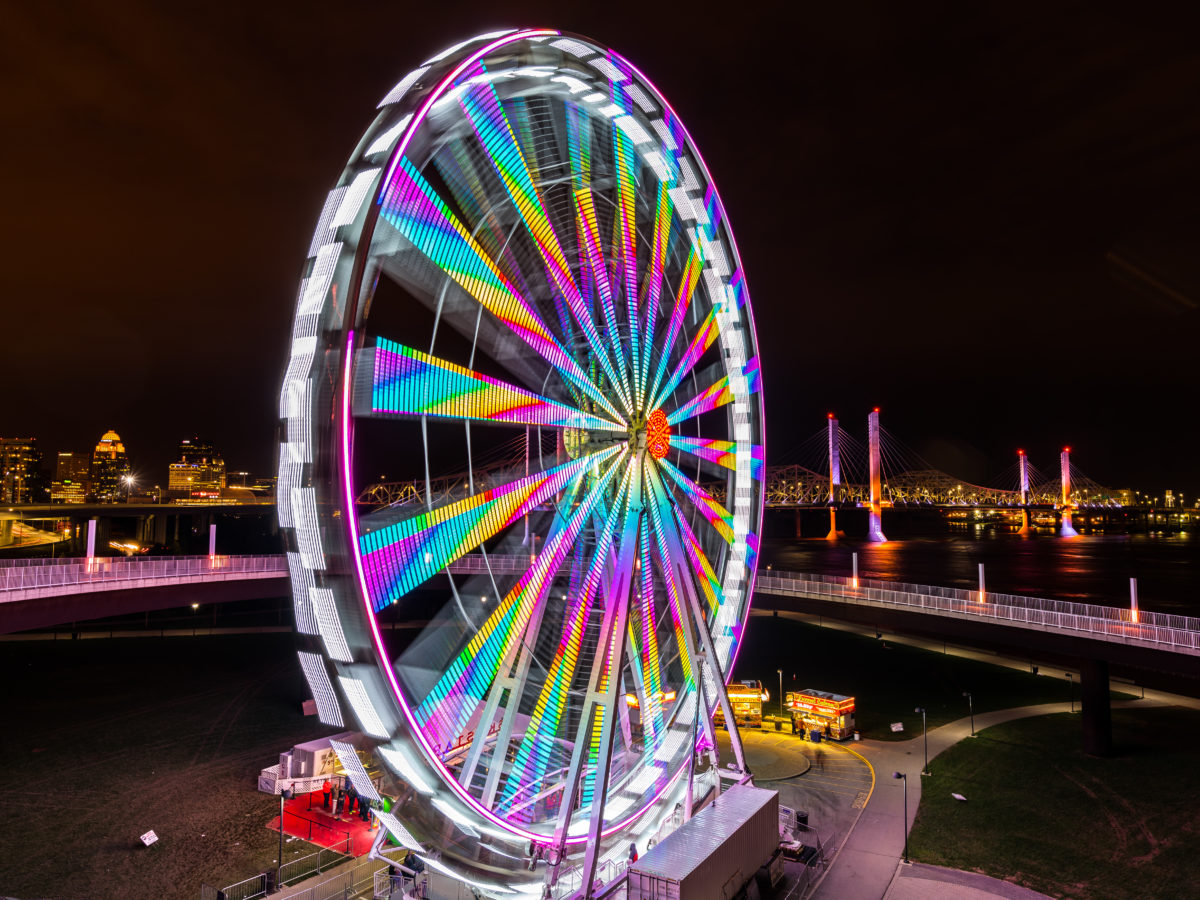 The term Ferris wheel comes from the maker of one of the first examples constructed for Chicago's World's Columbian Exposition by George Washington Gale Ferris, Jr in 1893.
Cosmo Clock 21 is a 134 meter tall ferris wheel at the Cosmo World amusement park in the Minato Mirai 21 district of Yokohama, Japan. When it first opened, it was the world's tallest Ferris wheel, until the completion of the 108-metre (354 ft) Igosu 108 in Shiga, Japan, in 1992.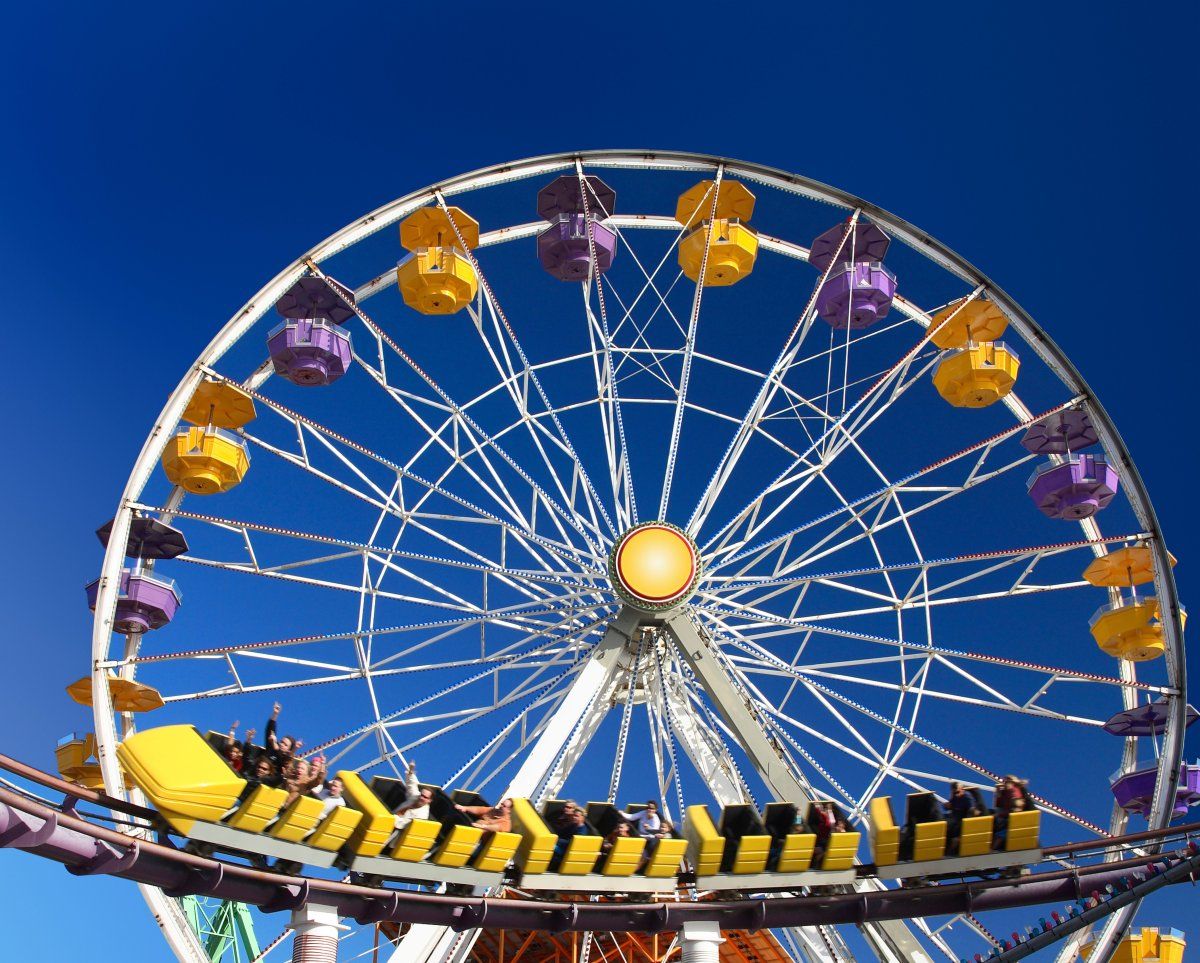 The Grande Roue de Paris was a 100-metre (328 ft) tall Ferris wheel built in 1900 for the Exposition Universelle world exhibition at Paris. Financing the "Grande Roue de Paris" happened by the creation of the "Paris Gigantic Wheel and Varieties Company" and selling the shares of this company.