Starfish have a complex life cycle as they can reproduce both sexually and asexually. Many starfish facts are there to reveal its nature and abilities. Starfish are marine invertebrates that have five arms and central discs. Their body is arranged around the central axis, having five-point radial symmetry. There is no right and left half, but it is the top and bottom side in Sea Stars. Here are some interesting facts about starfish.
ADVERTISEMENT
Starfish diets
Sea star's diet depends upon the species present in the sea. Many include invertebrates in the seafloor, mostly dependent on sponges, bivalves, corals, algae, and urchins.  Starfish can digest their food outside the body. They can take several hours to digest their prey and display of the unique mechanism of feeding is interesting.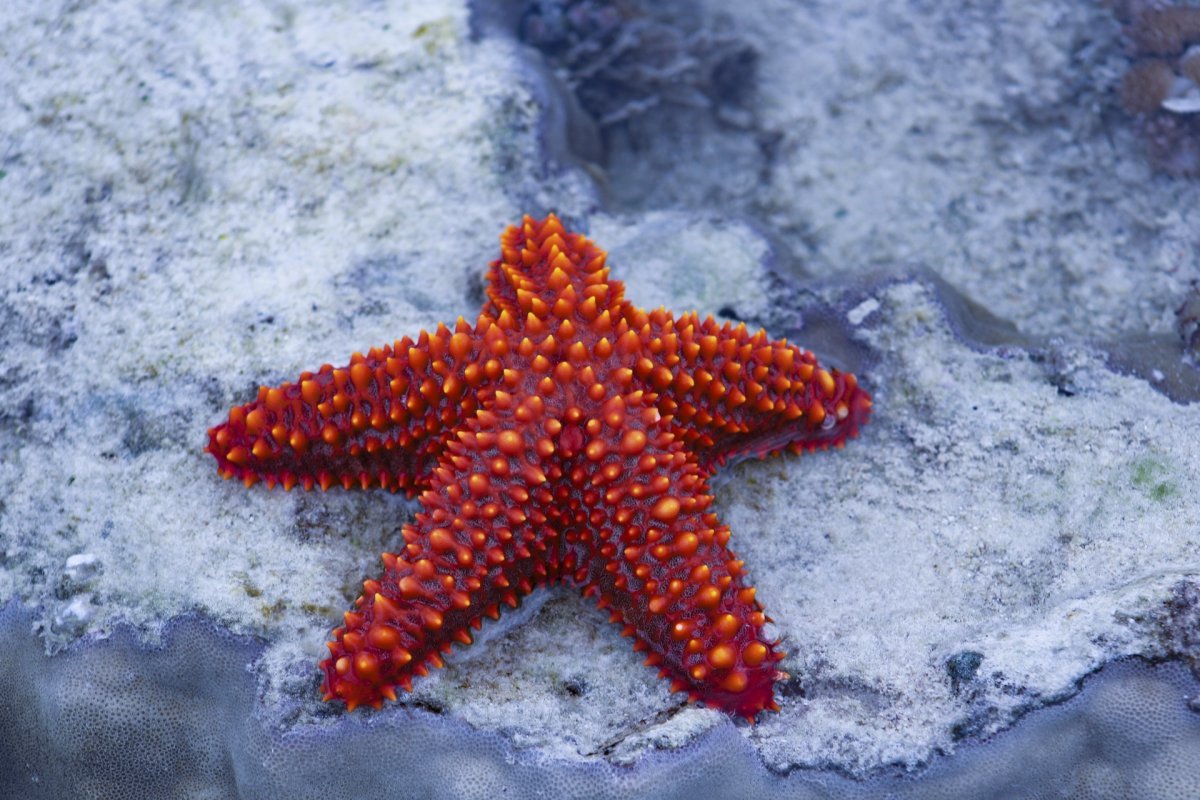 Starfish is not a fish
Due to the absence of anatomical structures like fins, gills, or scales, starfish are not considered fish. The movement or locomotion of the starfish is different from fish.
According to research, starfish are called sea stars as they don't fall in the class of fish—they breathe through the papules on the surface of their body.
These starfish facts explain being marine creatures, they don't fall under the classification of fish, and most of us are unaware of it.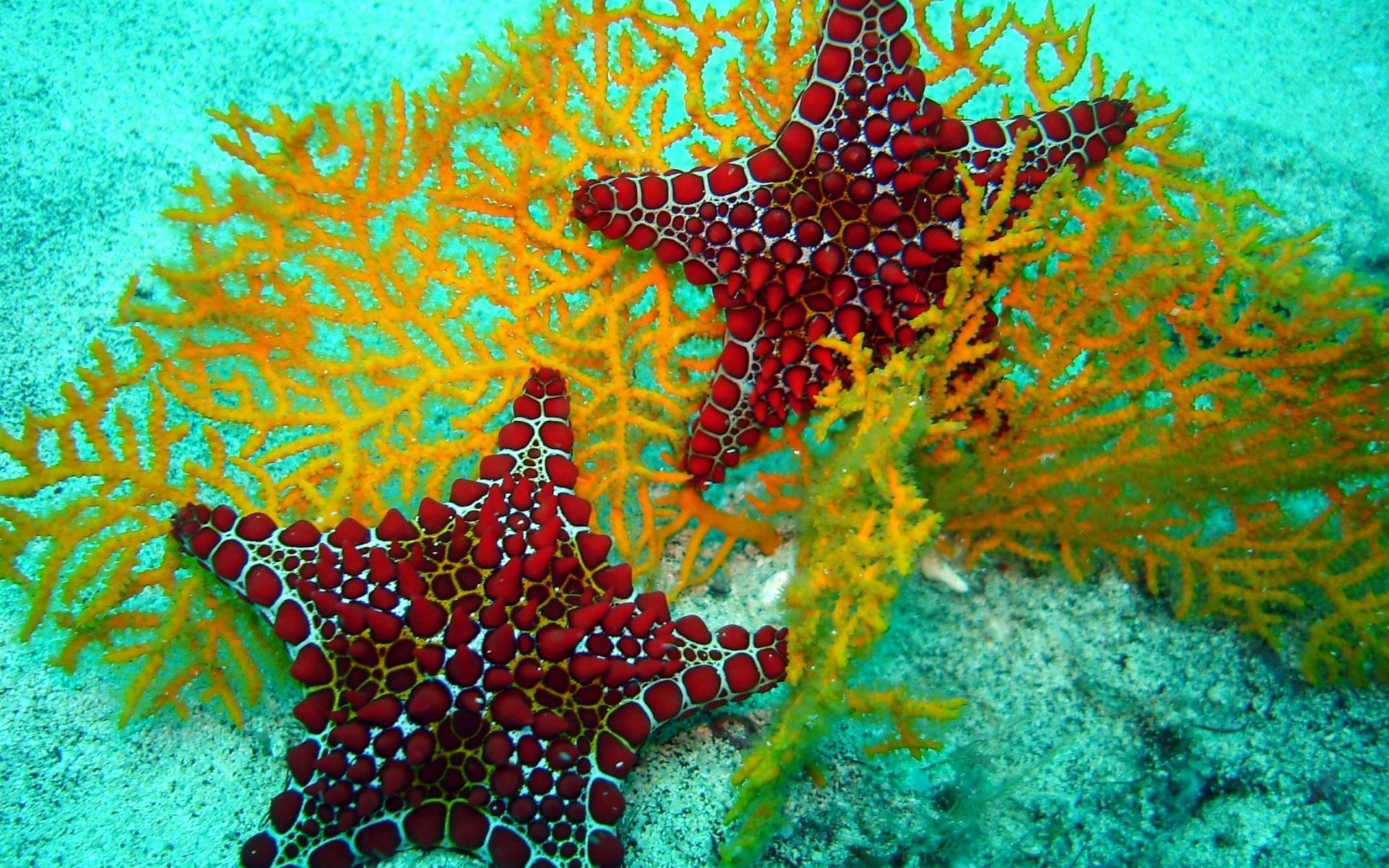 Two ways of reproduction
They can reproduce both sexually and asexually. The asexual reproduction of starfish undergoes fission or through the autonomy of arms.  During fission, the central disc of starfish breaks into two pieces. Through those pieces, new missing parts get regenerated. Asexual reproduction can be releasing lava before maturity when starfish get plenty of food supply from their surroundings. By doing so, they can ensure more offspring will survive.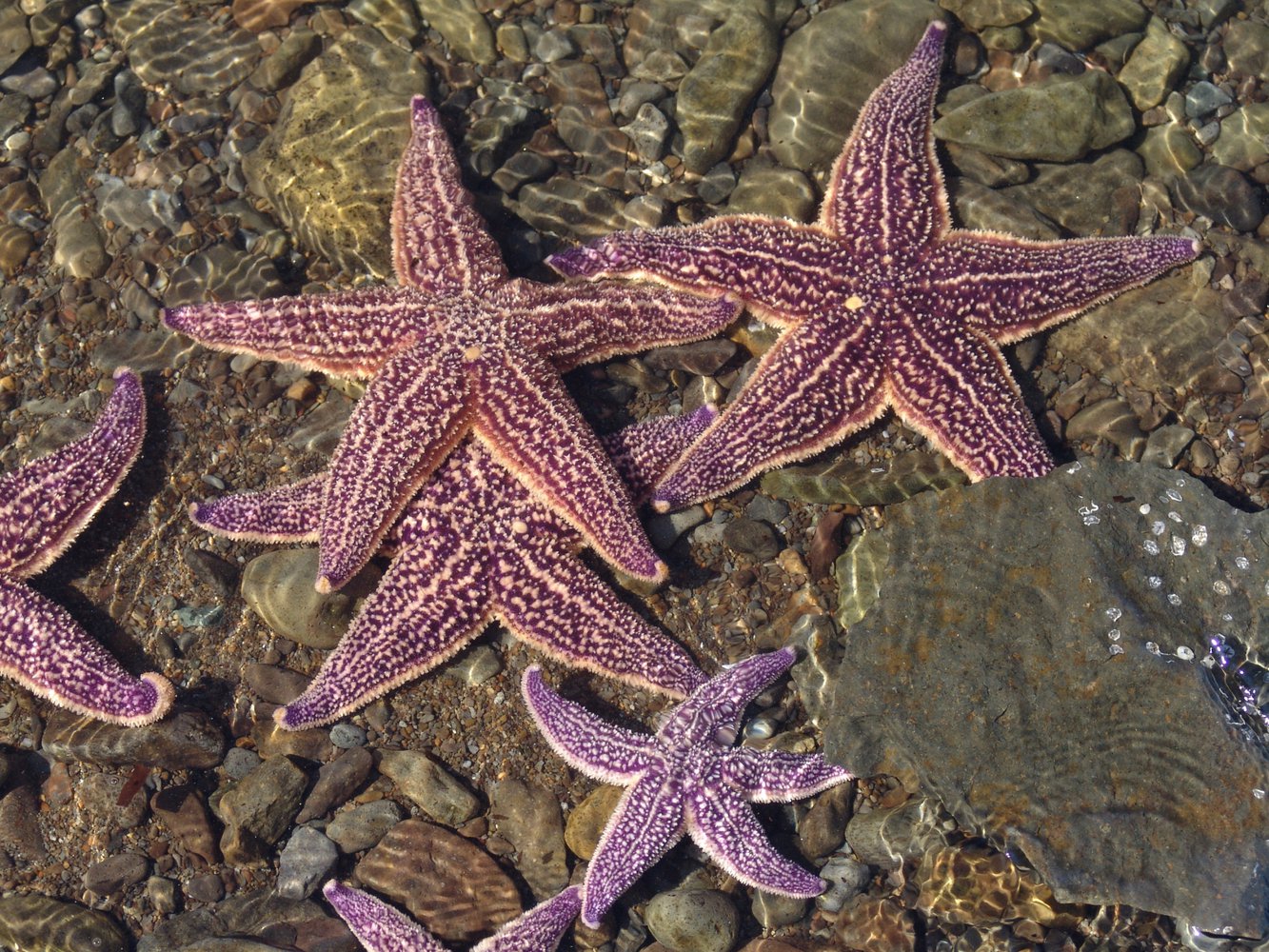 Starfish is protected by armor
Starfish have spiky shells that help them to protect themselves from their predators. Predators of starfish are sea otters, birds, fish, and last but not least sharks love sea stars as their food.  Starfish have a tough covering on the upper side of their body. The upper surface of some starfish can be smooth, as well as overlapping plates and granular roofs.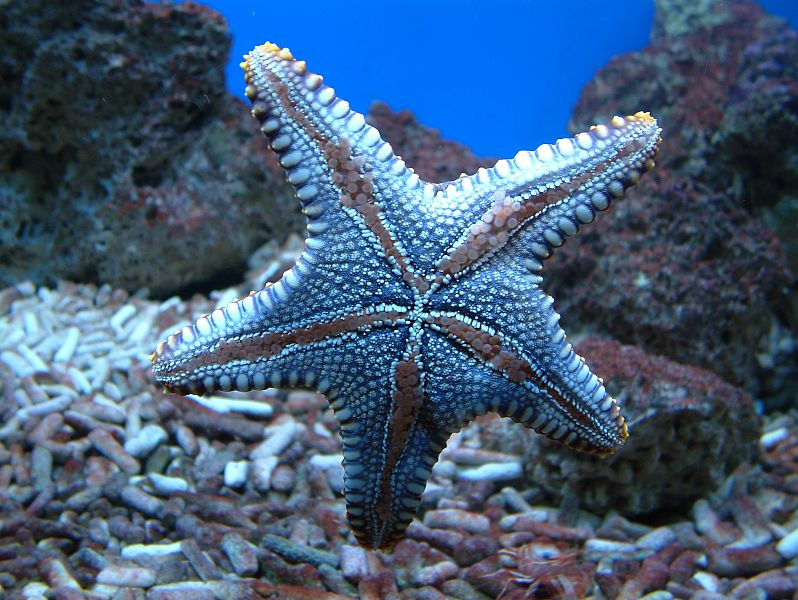 Starfish are brainless and boneless
Starfish has no brain and no bone. In the absence of a centralized brain, starfish have a complex nervous system that makes them feel any pain.  They also can plan actions and can use defensive tactics when they sense danger. The sensory receptors and their setup allow starfish to feel and make decisions regarding their survival, including finding food to avoid danger.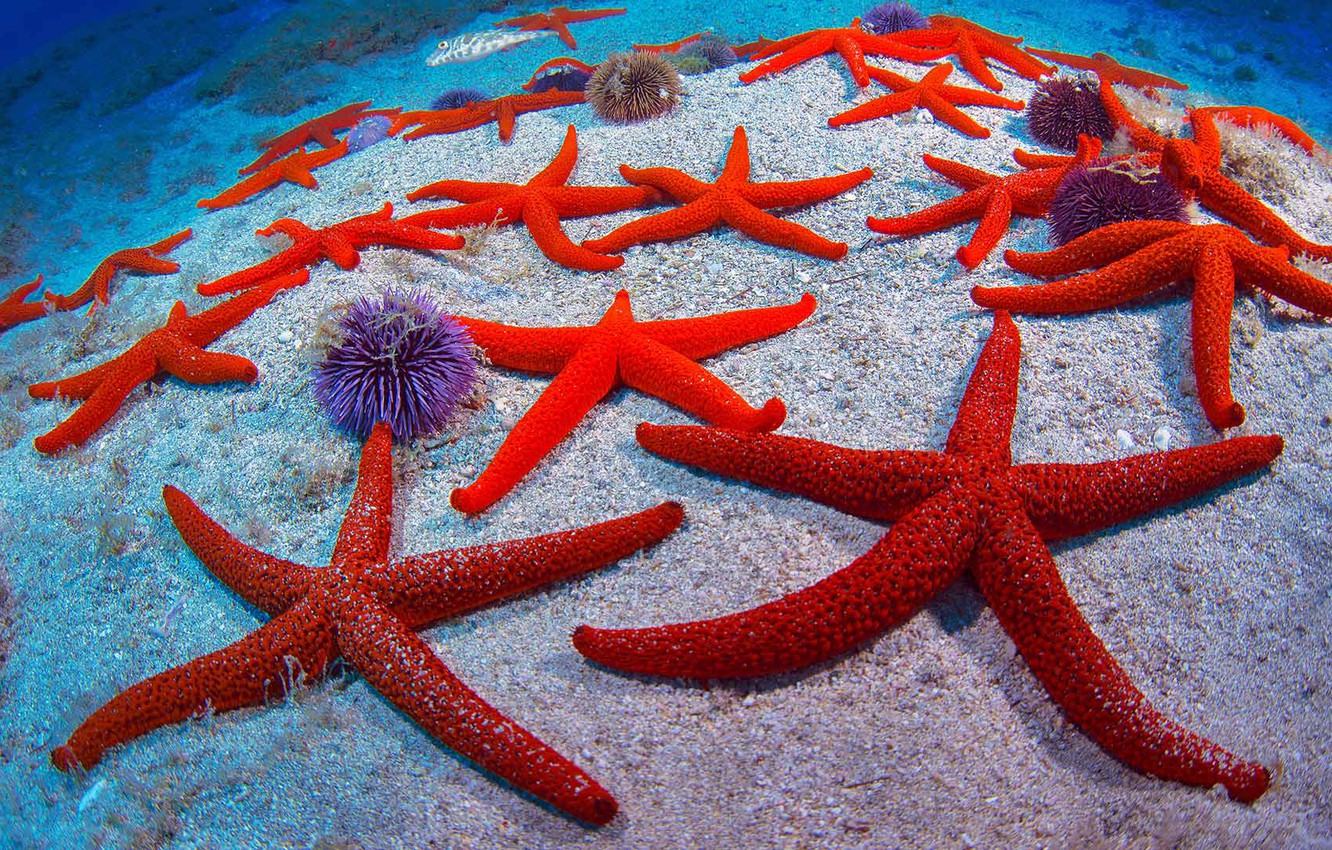 They can have 40 arms
Among 2500 species of starfish, some of them have more than five limbs. They are beautiful marine animals having different colors, shapes, and structures.  Some species can even have 10, 20, and 40 arms. One of the species of starfish known as "Luidia Senegalensis" has nine limbs.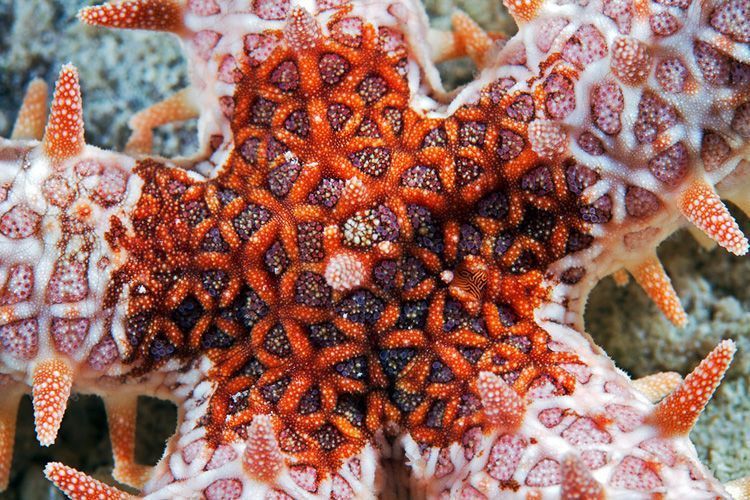 Starfish have an eye on each arm
Starfish have eyespot on the tip of each arm that are light-sensitive pigments. These pigments allow them to see and feel light and darkness in their surrounding. Starfish are colorblind as they are unable to differentiate between colors.