ADVERTISEMENT
There are as many Mandarin Ducks in the UK as in Asia
These animals are living all around the world now as they have been exported to various zoos and nature parks all across the globe.
They have also been introduced in the wild and large numbers of feral populations can now be found all across Europe, in the United Kingdom, and some smaller isolated populations in the United States.
With just a few 1,000 Mandarin ducks living in the wild in Russia, Japan, and Korea, and about 5,000 in China, it means that the feral population in the UK is about the same as that in their native environment!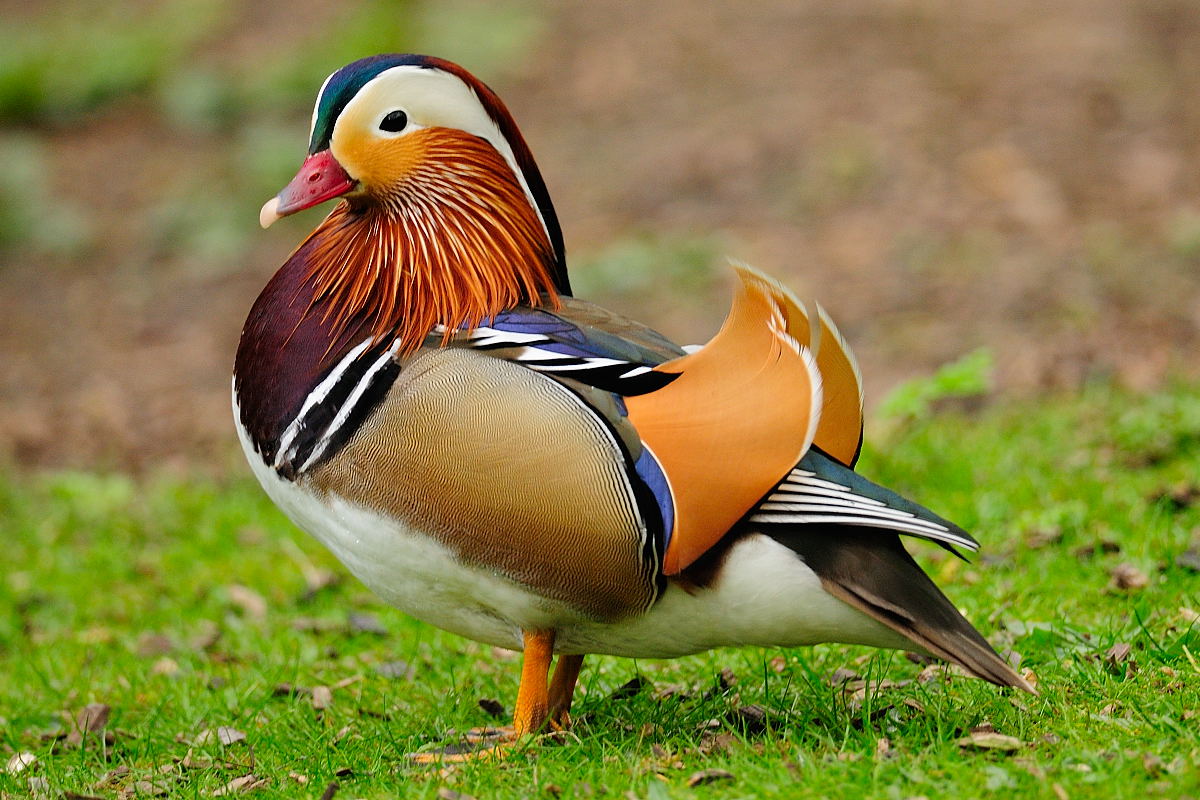 It's native to Asia
As you might have expected with a name as "Mandarin Duck," these animals are native to Asia. They aren't, however, native to just China as their name implies.
This type of perching duck used to be very common all across East Asia but their captivating beauty has resulted in massive export. In combination with habitat loss, this has resulted in a serious decline in population in Eastern Russia and China with just 1,000 pairs living in both countries. The population in Japan is estimated to be around 5,000 pairs and is relatively stable and a much smaller population also exists in Korea.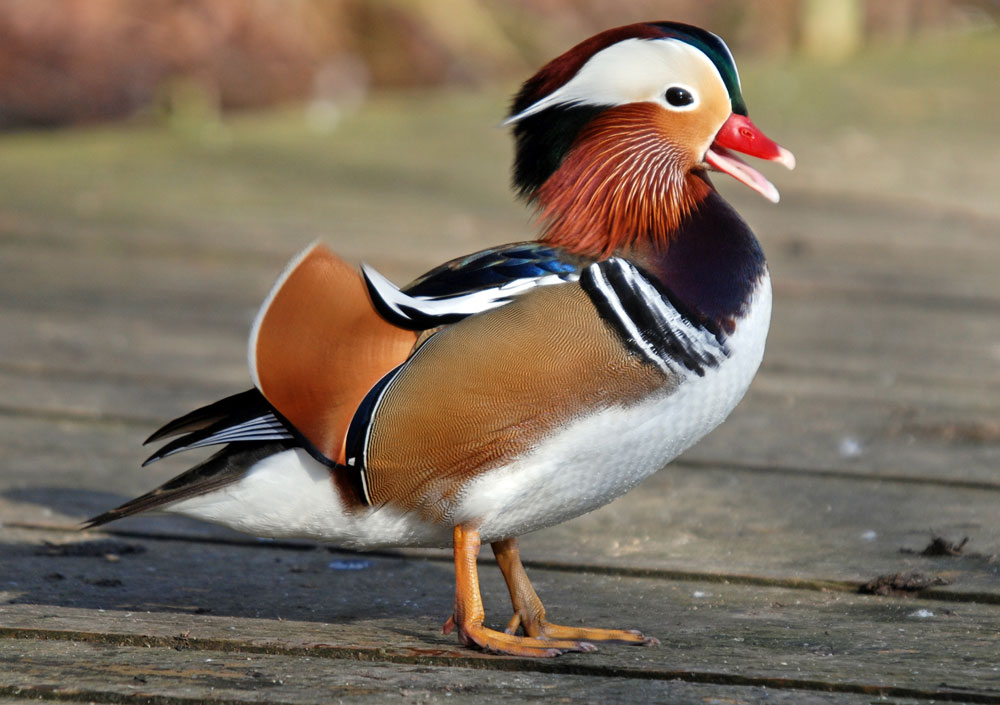 They have to fear multiple predators
The life of the Mandarin duck is full of danger as they constantly have to watch their back for predators who want to attack them. The list of animals that they can fall prey to includes mink, raccoon dogs, otters, polecats, Eurasian eagle owls, and grass snakes. On top of that, they also have to fear hunters who might not recognize the ducks and shoot them unintentionally as they are flying by.
It's very similar to a popular North American duck species
Did you notice that the female Mandarin duck looks remarkably similar to the common North American wood duck? That's because Mandarin ducks and North American wood ducks are basically relatives! These two duck species are the only members of the genus Aix. The male wood duck is also very colorful compared to the females.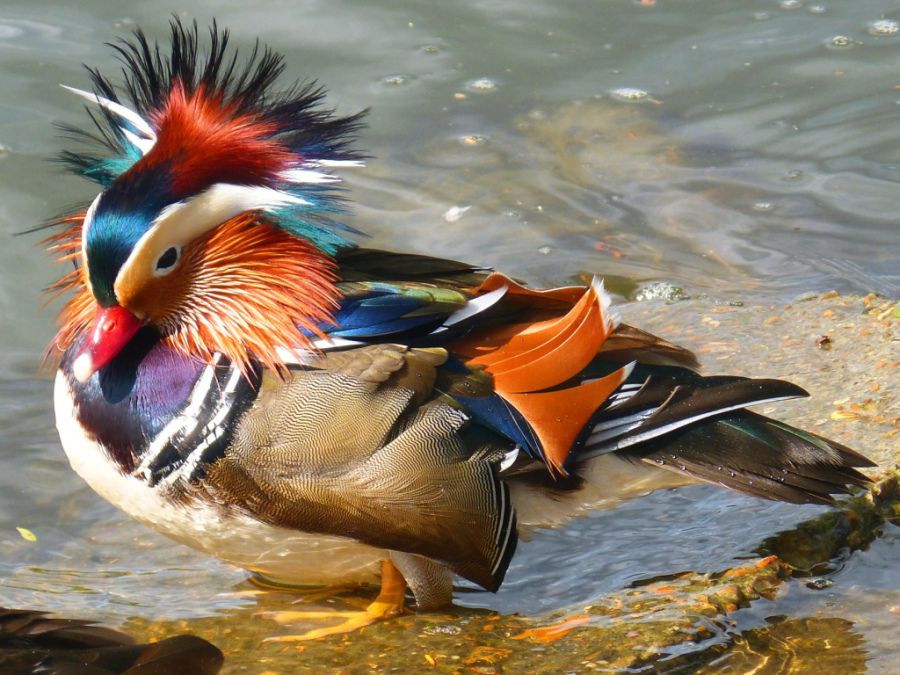 There's one period in the year that both sexes look quite similar
One of the most fascinating Mandarin duck facts is that the males don't always look this colorful all year round. That's because they molt after the mating season, which simply means that they lose their colorful plumage to be replaced with new feathers. During this period, the male Mandarin duck looks strikingly similar to the female, and can only be recognized through its bright red bill.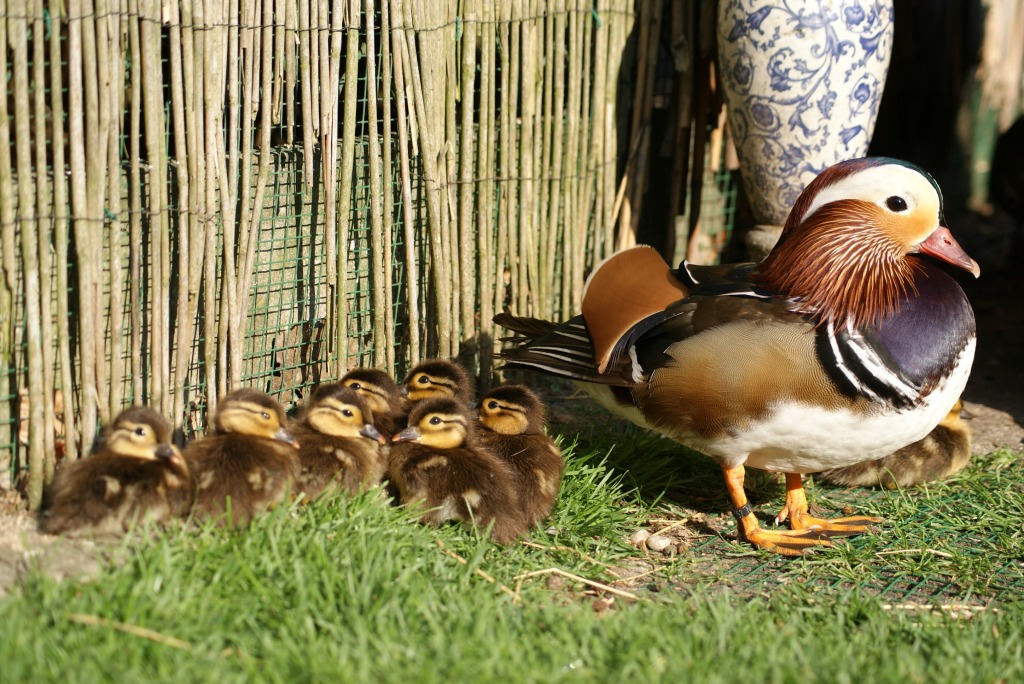 Males are very colorful, females are rather dull
The creatures are medium-sized birds, and the size of the male and female doesn't differ too much. They have a length of anywhere between 41 and 49 centimeters and a wingspan of between 65 and 75 centimeters. What makes it very easy to differentiate males and females is their color pattern. The males are very colorful and have a bright red bill, while the female is rather dull looking with a brownish-grey color scheme.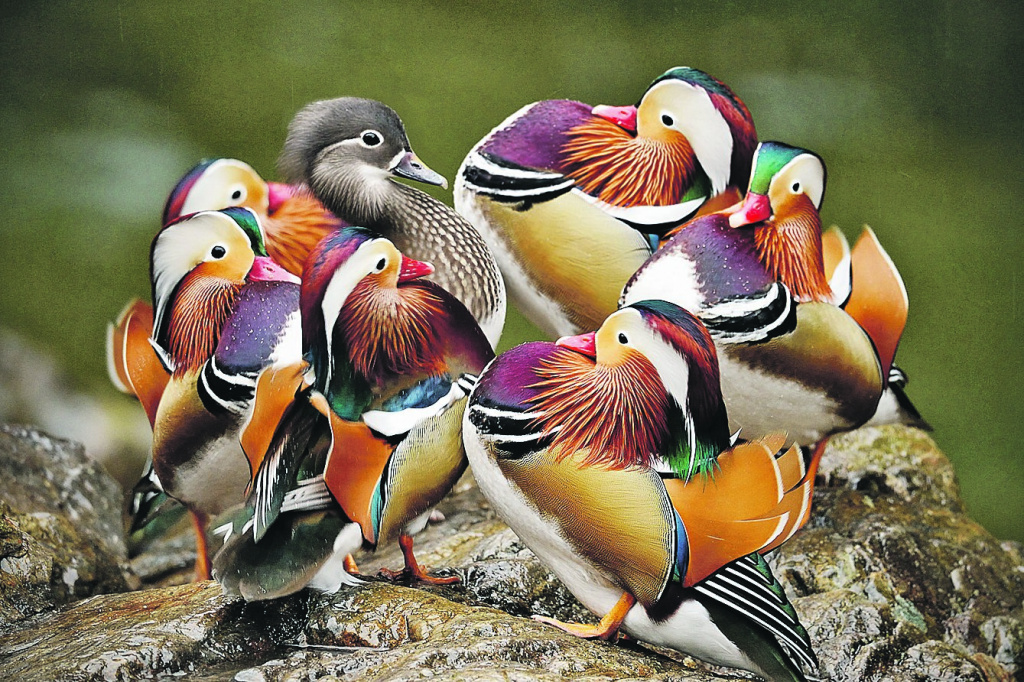 Its scientific name is a combination of Ancient Greek and Latin
The scientific name of these animals is "Aix galericulata." The "Aix" refers to the Ancient Greek word that was used by Aristotle to describe an unknown species of diving birds. The "galericulata" is a word in Latin that was derived from "Galerum" which means cap, and literally means "wig." This means that the scientific name of the Mandarin duck literally translates to "Diving bird that wears a wig."