While every bird of prey is impressive, these beaked beauties soar above the rest. Prepare to take flight as we meet the largest, fastest, rarest and most powerful raptors in the world!
ADVERTISEMENT
Peregrine falcon
Built for speed, the peregrine falcon's anatomy allows it to fly at an unbelievable pace.
The peregrine falcon isn't just the fastest raptor – this bird's 200-mile-per-hour (321.9-kilometre-per-hour) nosedive means it is widely considered to be the quickest animal on Earth!
Peregrine falcons can be found on every continent except Antarctica. They're a common sight worldwide, but it wasn't always this way. The pesticide DDT almost wiped these impressive birds out in the 1960s, poisoning them and preventing successful breeding due to the unnatural thinning of their eggshells. Thankfully, DDT was banned in the 1970s, and peregrines have been thriving ever since.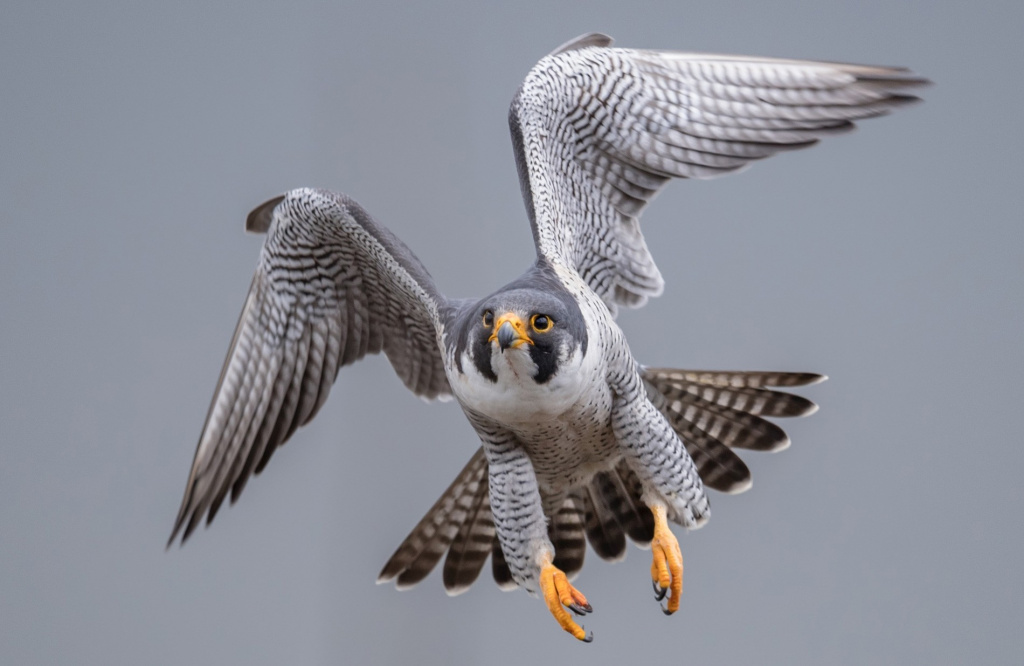 Andean condor
Two birds could potentially be considered Earth's largest raptor. Wingspan is often considered the most notable size characteristic for birds, and by this logic the largest raptor is the Andean condor. But the title goes to a different bird if you're measuring from beak-to-tail: the California condor is five centimeters longer than its Andean cousin.
Both of these colossal raptors belong to the Cathartidae family, an avian group usually described as New World vultures. At 3.3 meters (10.8 feet), the Andean condor's wingspan is among the largest on Earth and is exceeded only by a quartet of sea and water birds: the wandering albatross, southern royal albatross, great white pelican and Dalmatian pelican. It's also the heaviest raptor on Earth, weighing in at a whopping 15 kilograms (33 pounds). For comparison, a common buzzard weighs just over one kilogram (2.2 pounds).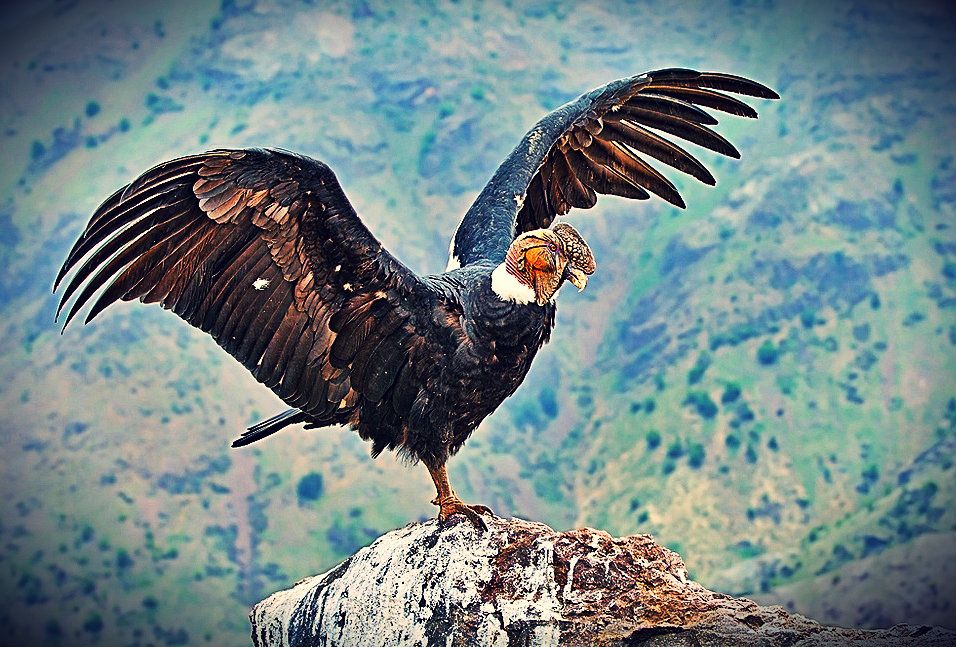 Long-eared owl
Silent flight allows owls to catch prey without detection.
As well as possessing night vision and radar­-like hearing, owls are renowned for being the stealthiest birds in the animal kingdom. These nocturnal predators are capable of silent flight – their specially adapted feathers convert mechanical energy into heat, preventing noise from escaping their wings and allowing them to swoop in on prey unheard.
During a study comparing pigeon, eagle and long-eared owl feathers, researchers found that despite the similar wingbeats of all three birds, the owl's feather structure allows it to suppress acoustic noise caused by vibrations that occur during flight. The discovery is inspiring engineers to develop similarly structured noise-reduction devices for loud- but-useful products, such as wind turbines,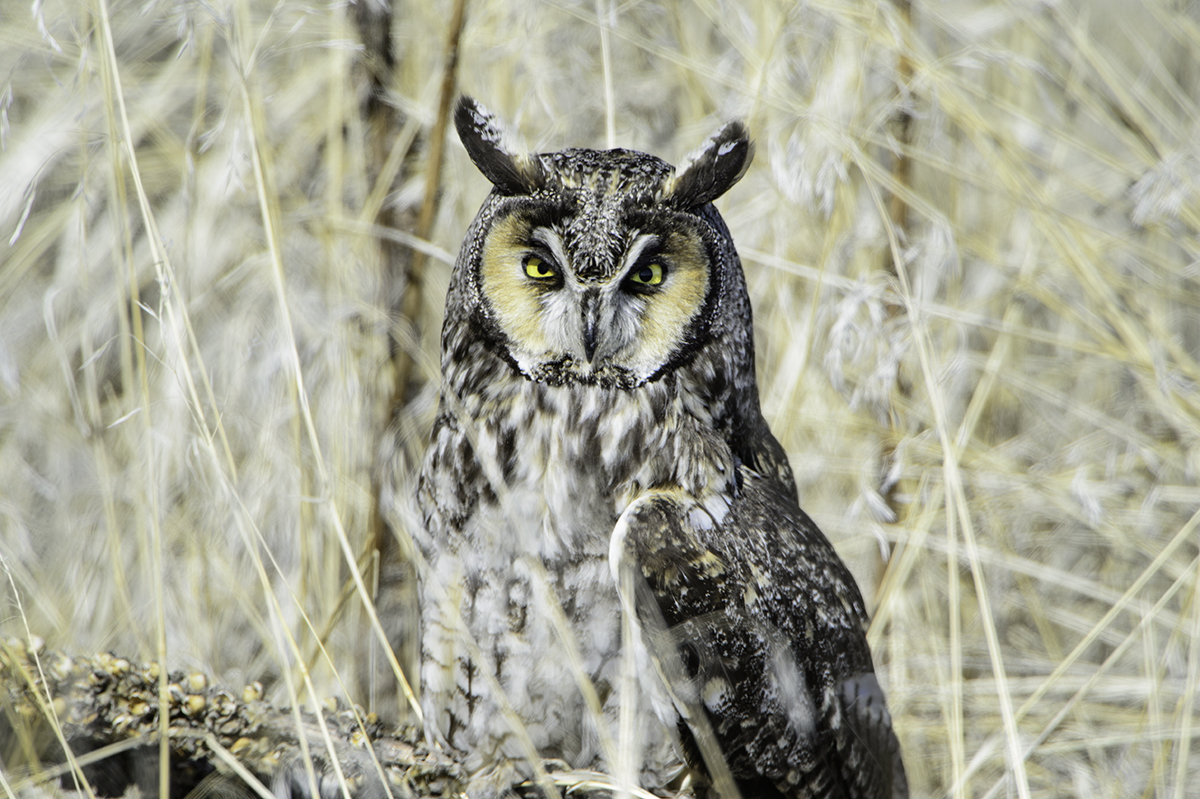 Crowned eagle
While many raptors are known for their strength and ferocity, the crowned eagle is the most powerful. This striking African eagle dominates the forests it lives in, preying on mammals and reptiles up to five times its size and weight. It relies on a number of brutal killing strategies to take down prey: some victims have their spines snapped by the eagle's large hind daw, while others may have their skull crushed within its vlce-like talons.
Among the crowned eagle's most noteworthy prey are antelope such as buckbucks and duikers – this raptor is capable of killing ungulates weighing up to 30 kilograms (66.1 pounds), tearing apart their bodies and carrying away chunks of flesh to eat over the course of several days.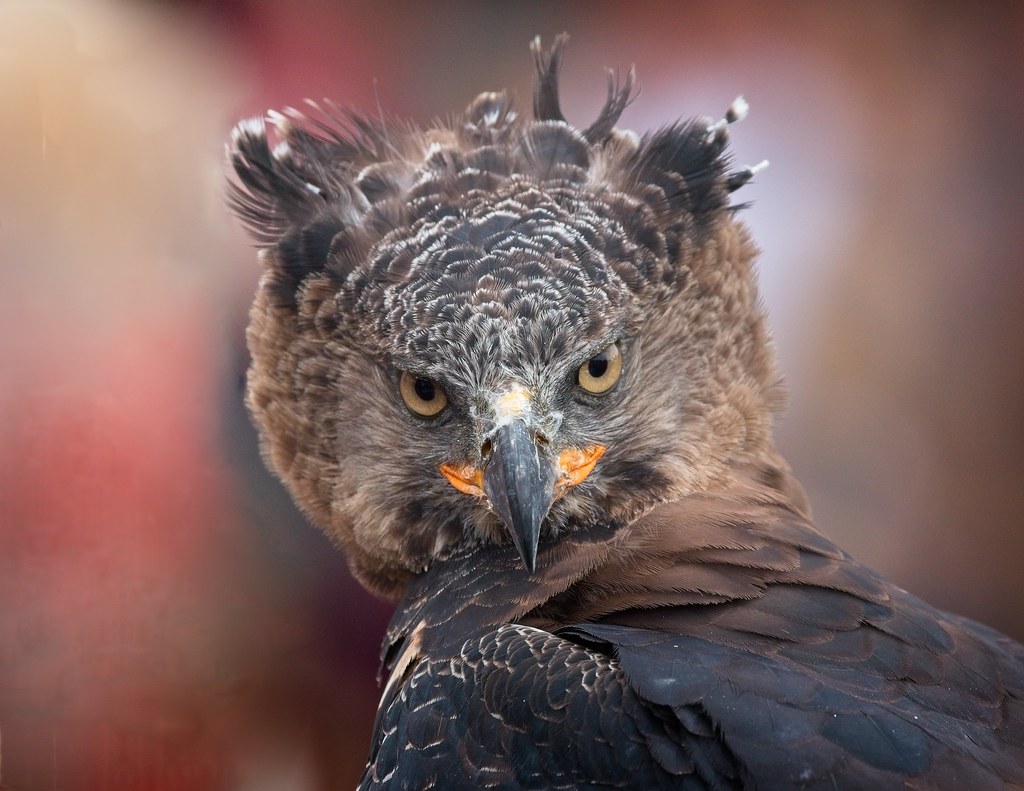 Bald eagle
Bald eagles are recognized around the world as symbols of patriotism and power.
No animal is as closely linked with the pride and identity of a nation as the bald eagle. An enduring icon for the United States of America, this recognizable raptor continues to be held in regard as a symbol of patriotism and features on official emblems of the US Government.
While the US takes credit for this bird's world-renowned status, wild bald eagles can also be found in Canada and Mexico. The raptor is considered sacred by some Native Americans, who have been using their feathers to commemorate achievement and honour for many centuries, a right only afforded to those who are part of a recognized tribe according to US law.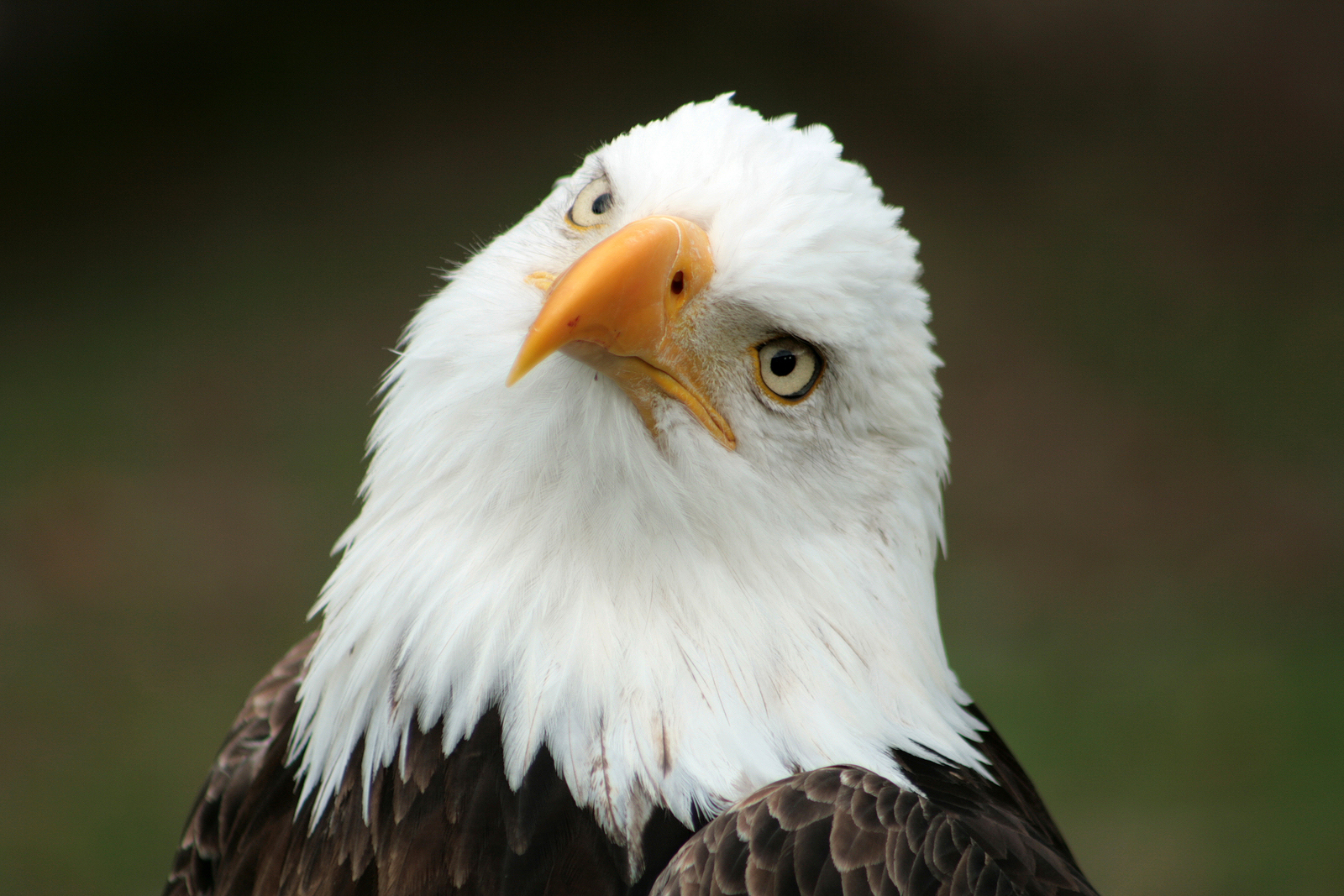 Philippine eagle
Even the mightiest birds of prey are at serious risk from the damaging activities of humans encroaching on their habitats.
Sadly, there are multiple contenders for the title of rarest raptor. From the forest owlet (an Indian bird that was thought to be extinct for 113 years until it was rediscovered in 1997) to Ridgway's hawk (a critically endangered species that's been heavily persecuted by farmers on its native island of Hispaniola), many species are struggling in the fight for survival.
Perhaps the rarest of them all is the Philippine eagle.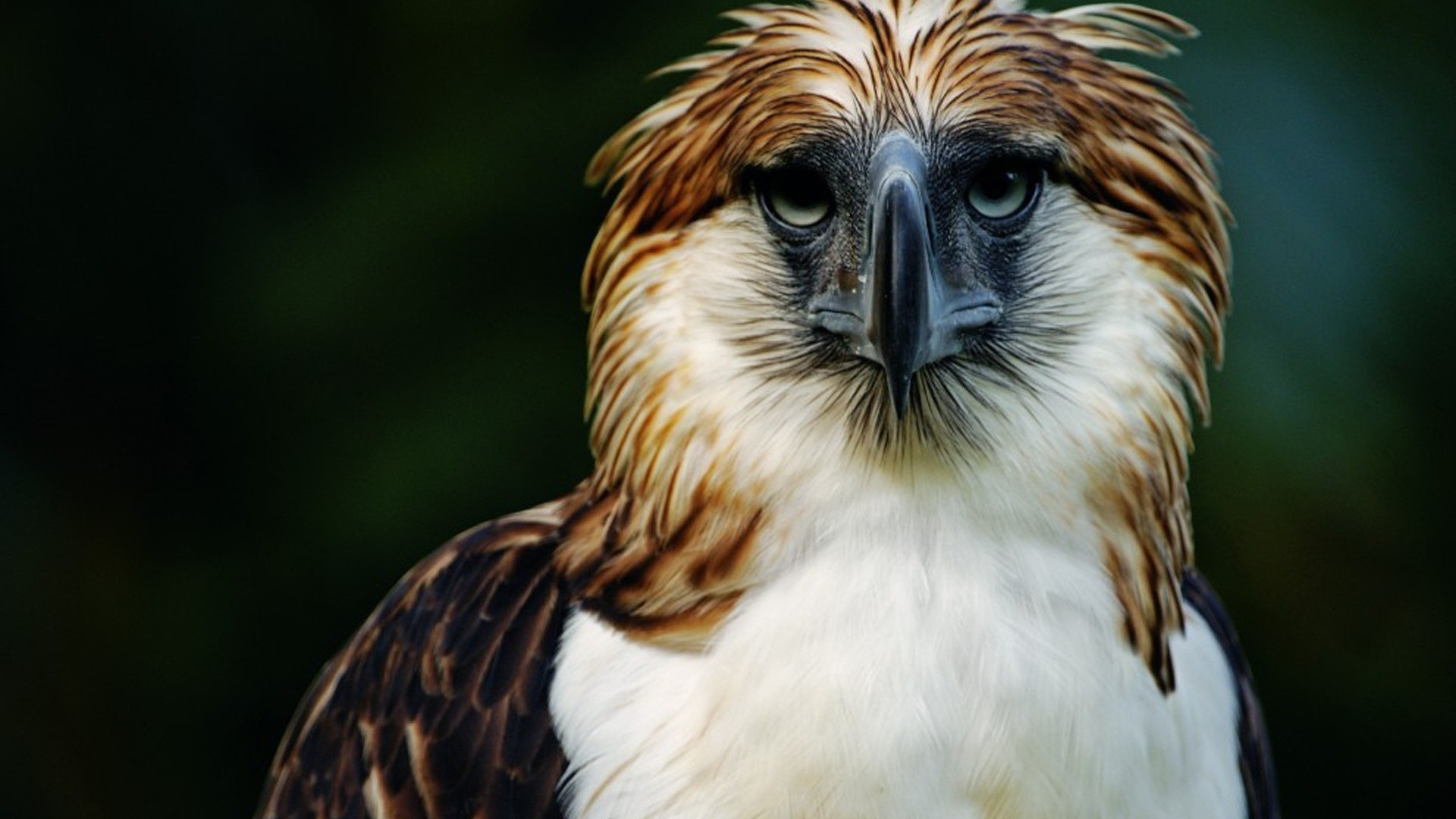 Harris's hawk
Bucking the lone raptor trend, Harris's hawks team up to conduct cooperative hunts before sharing the spoils. While most raptors are solitary and prefer to hunt alone, Harris's hawks are a notable exception to this rule. These intelligent and sociable birds have been described as 'wolves of the sky' for their amazing ability to hunt cooperatively, using strategy and teamwork to leave their prey with nowhere to hide.