The world around us is full of amazing places that add a sense of fun and beauty to our lives. It is home to both natural creation and man-made innovation that continue to enrich our awareness and arouse our curiosity. These places are scattered in different areas across the globe. They represent landmarks and magnets that attract many people from all over the world to explore the nature and find out its secrets. They also show the superiority of the human mind that was able to make use of all potentials to produce things that history will remember for a long time. Here are the top 7 places that would add a lot to our experience and please our desire for beauty.
ADVERTISEMENT
Panjin Red Beach, China
A type of sea weed Sueda made a revolution and changed our conception that the beach is all about sand. It replaces the yellow color with a wonderful red one. This weed turns red in autumn. It is home to a big number of birds and animals like Crown Cranes and Black Beaked Gulls.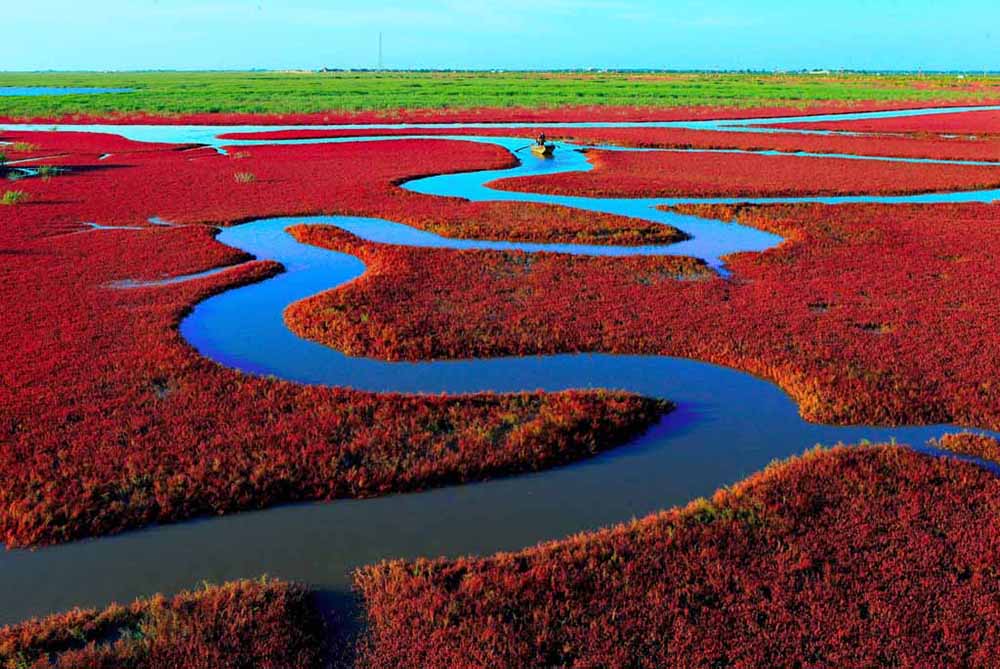 Glass Beach, California, USA
This is one of the favorite places for sea glass collectors all over the world. Despite the fact that this area was used as place where people throw trash in the early 20th century, it is now a tourist destination. It was known by the local people as "The Dumps", however it is known nowadays as Glass Beach.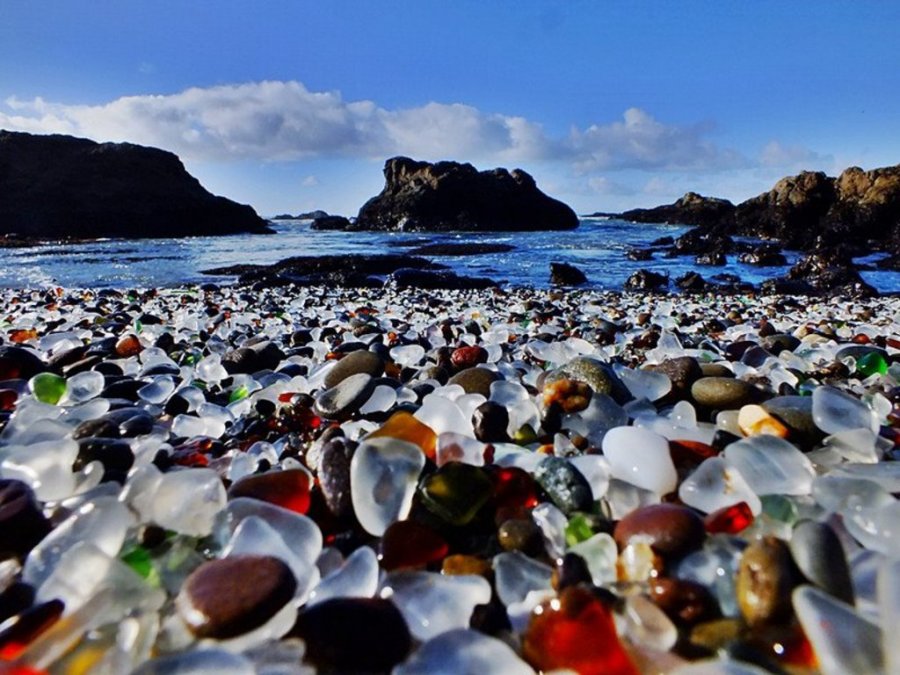 Sea Cliffs, Etretat, France
The town of Etretat is one of the prominent towns that depends on farming and tourism. The verticalness of 140 km of chalky cliffs show the astonishing natural beauty in this spot of the globe. There are many cliffs such as The Aval's cliff, The Manneporte and The Courtine. It is called "Director's delight" as it represents a perfect place for many filmmakers. It is home to three arches namely Porte d'Aval, the Porte d'Amont and Manneporte.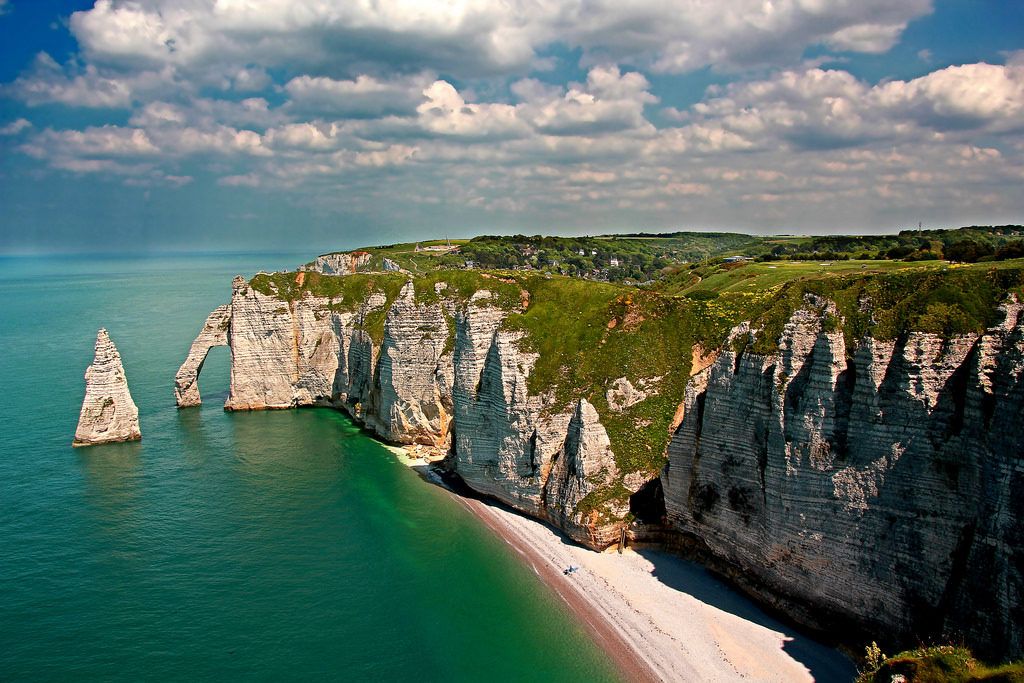 Glow worm cave, New Zealand
This is one of the magnets in New Zealand. It is known for creature like lowworms or Arachnocampa luminosa. What is so interesting about these creatures is that they produce a blue-green light that combines with the limestone formations to provide tourists with an example of natural beauty. It represents more than 120 years of natural history.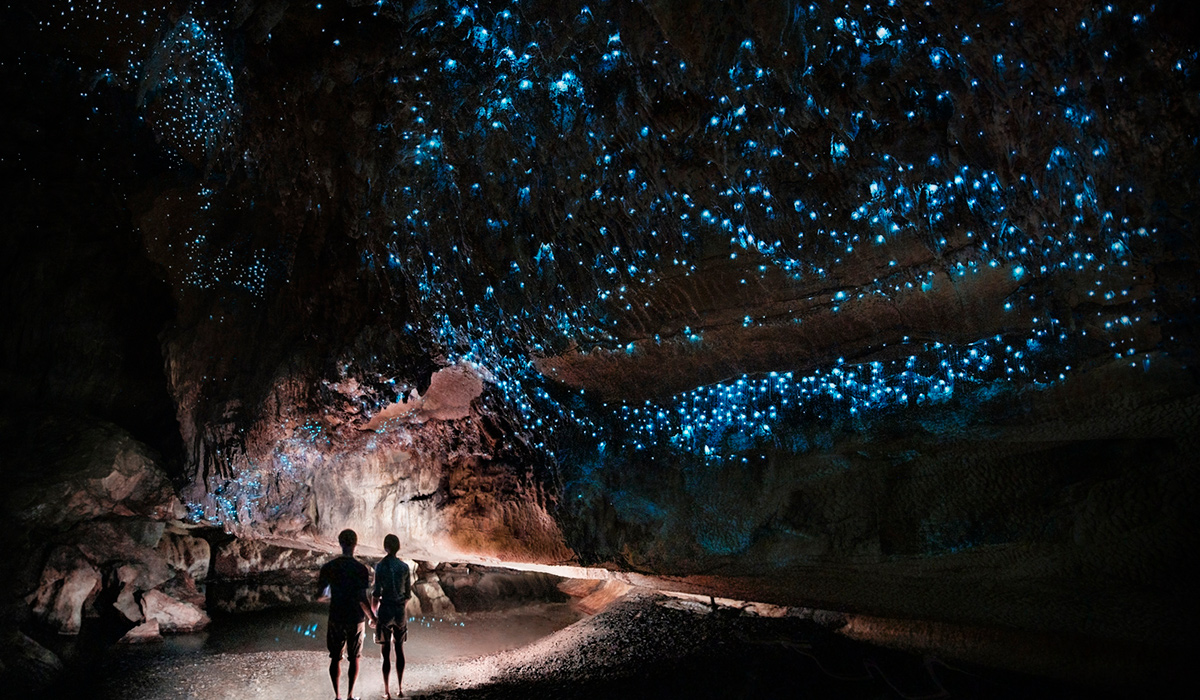 Hotel La Montana Magica – Huilo Chile
This hotel is a terrific example of the tree houses that use creativity and innovation to inspire us with this natural beauty. This structure takes the shape of a volcano with water that flows out the way magma flows out from a volcano. Each room is named after one of the bird species known in this area.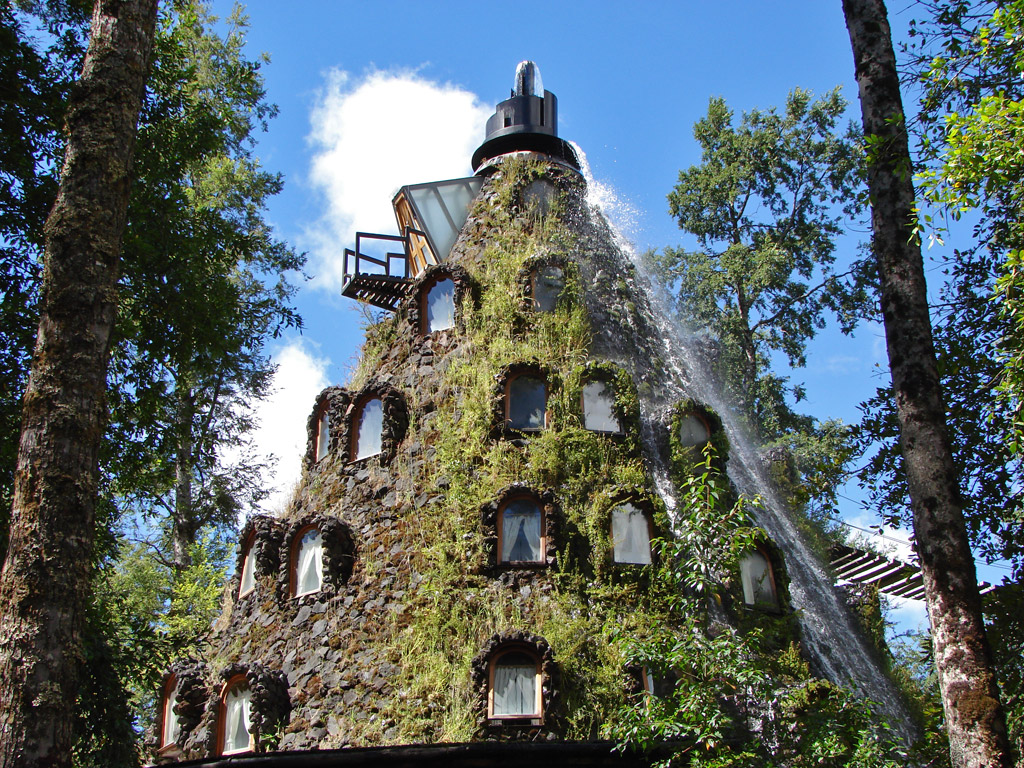 Aogashima Volcano, Japan
This terrific island is located 358 kilometers south of central Tokyo in the Philippine Sea and is just 3.5 kilometers long and 2.5 kilometers wide. There are nearly 200 people who live there. There is a volcano that erupted there in the 18th century.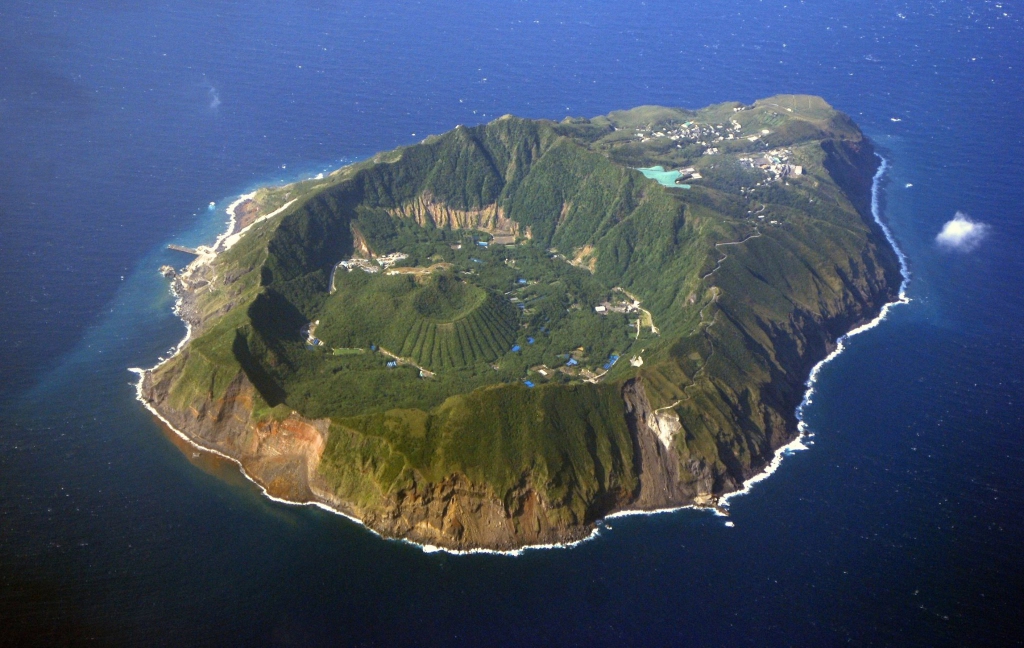 Shifen Waterfall
This is regarded as the broadest waterfall in Taiwan. It is only 20m tall but its width reaches (40m). It is located between Dahua Station and Shifen Station on the Pingxi Railway Line in Pingxi District, New Taipei City. It is called "Taiwan's Niagara Falls" thanks to the bedrock slopes that exist in the opposite direction.