If we tell you that we have seen a pink bird with a long neck walking around, you instantly know what kind of animal we're talking about, right? In this post, we'll check out some amazing facts about flamingos, one of the most beautiful bird species in the world!
ADVERTISEMENT
American flamingos are redder than other species
White and pale flamingos are often considered to be unhealthy and unattractive, which is the reason they will find it more difficult to find a partner as well. By this rationale, American flamingos are the most attractive because they are the most colorful of all flamingo species! The reason is simply that the food they can consume in the area that they live in is much richer in beta-carotene than all other species around the world, making them appear much healthier than their counterparts.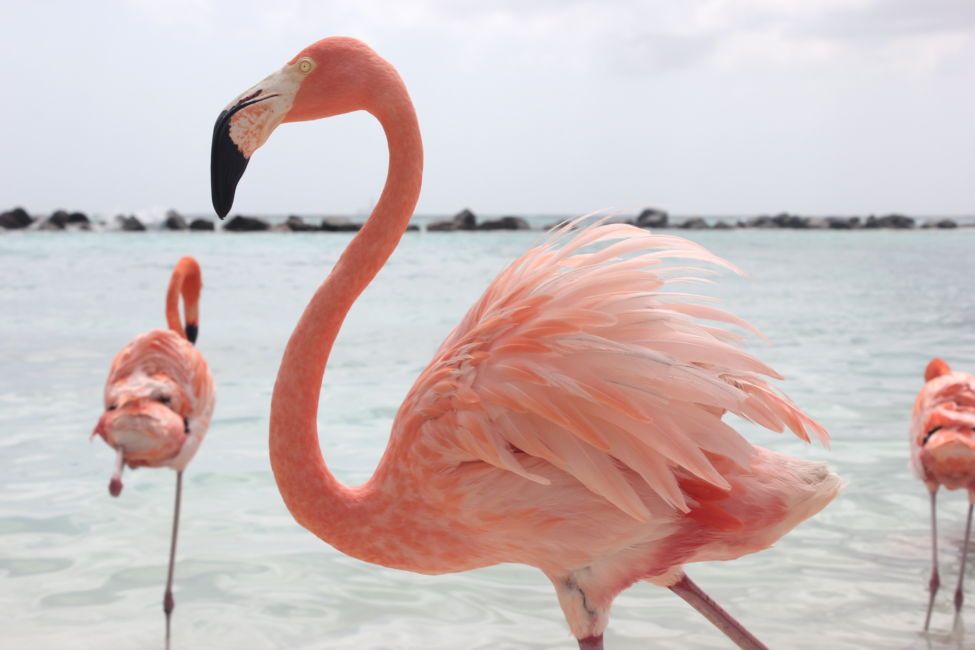 Nobody knows for sure why they stand on one leg
One of the most interesting facts about flamingos is that they usually tend to stand on one leg, and nobody really knows why they do this. They stand on one leg in the water while their other leg is tucked beneath their body.
One theory suggests that they do this to conserve body heat as they wade through the cold water. They do, however, also display this behavior while they're not in the water. Another theory claims they do this because it helps them save energy. It's been discovered that they can stand on one leg without any muscle activity which allows them to relax and look for food at the same time.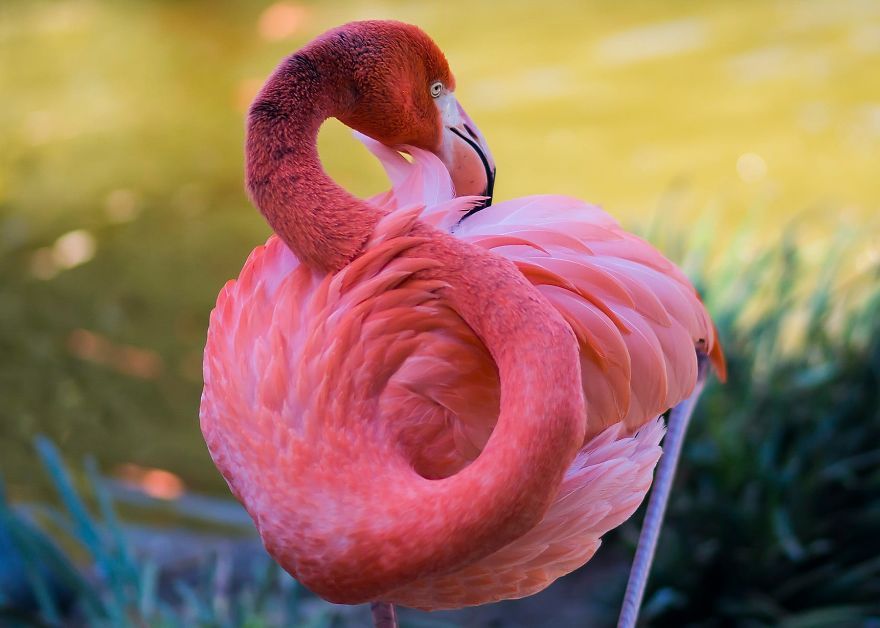 They have black feathers on their wings
Another one of the remarkable facts about flamingos is that you can't actually see that they have back feathers on their wings. This can only be seen when they are flying. Flamingos are great flyers by the way and their wings need to be clipped in captivity to avoid escape. Ask the management of the zoo in Wichita, Kansas, and they will be able to entertain you with a remarkable story. The African flamingo fugitives that escaped from that zoo in 2005 have only been found in Texas after 14 years on the run!
What do flamingos eat?
Once they take a scoop, they can filter the mud and the food with their specialized bills, which is perfectly suited for bottom scooping. For the most part. One of the most fascinating facts about flamingos is that they are omnivores because they also eat insect larvae, small insects, and mollusks.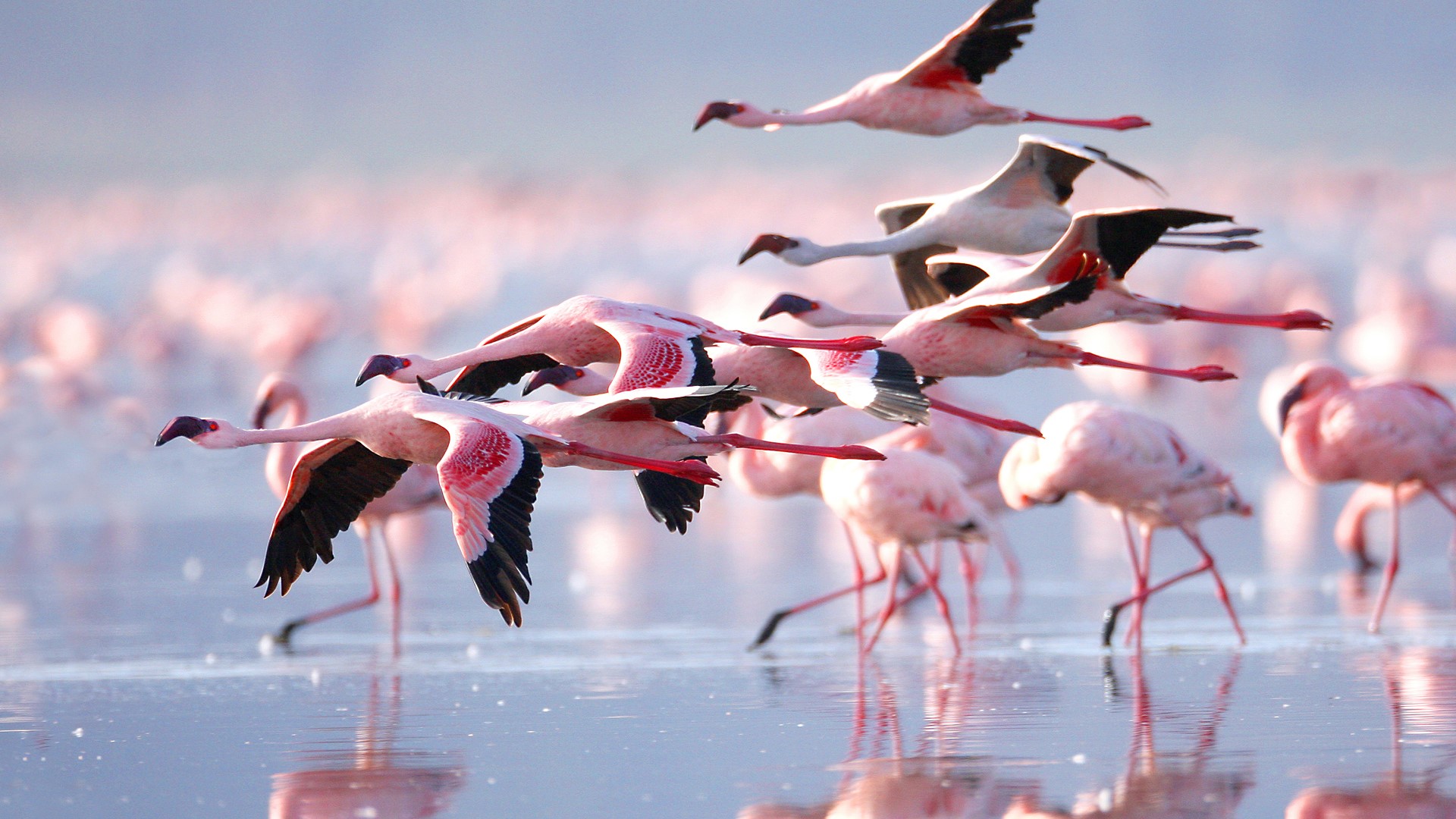 It's the only bird species in its particular order
Flamingos are part of the family Phoenicopteridae which is the only extant species in the order Phoenicopteriformes. It's assumed they got their name from the Spanish and Portuguese word "Flamengo" which means "flame-colored." It's also possible that the name has a reference to "flamenco" which means "Flemish" in Spanish, referring to a region in Belgium.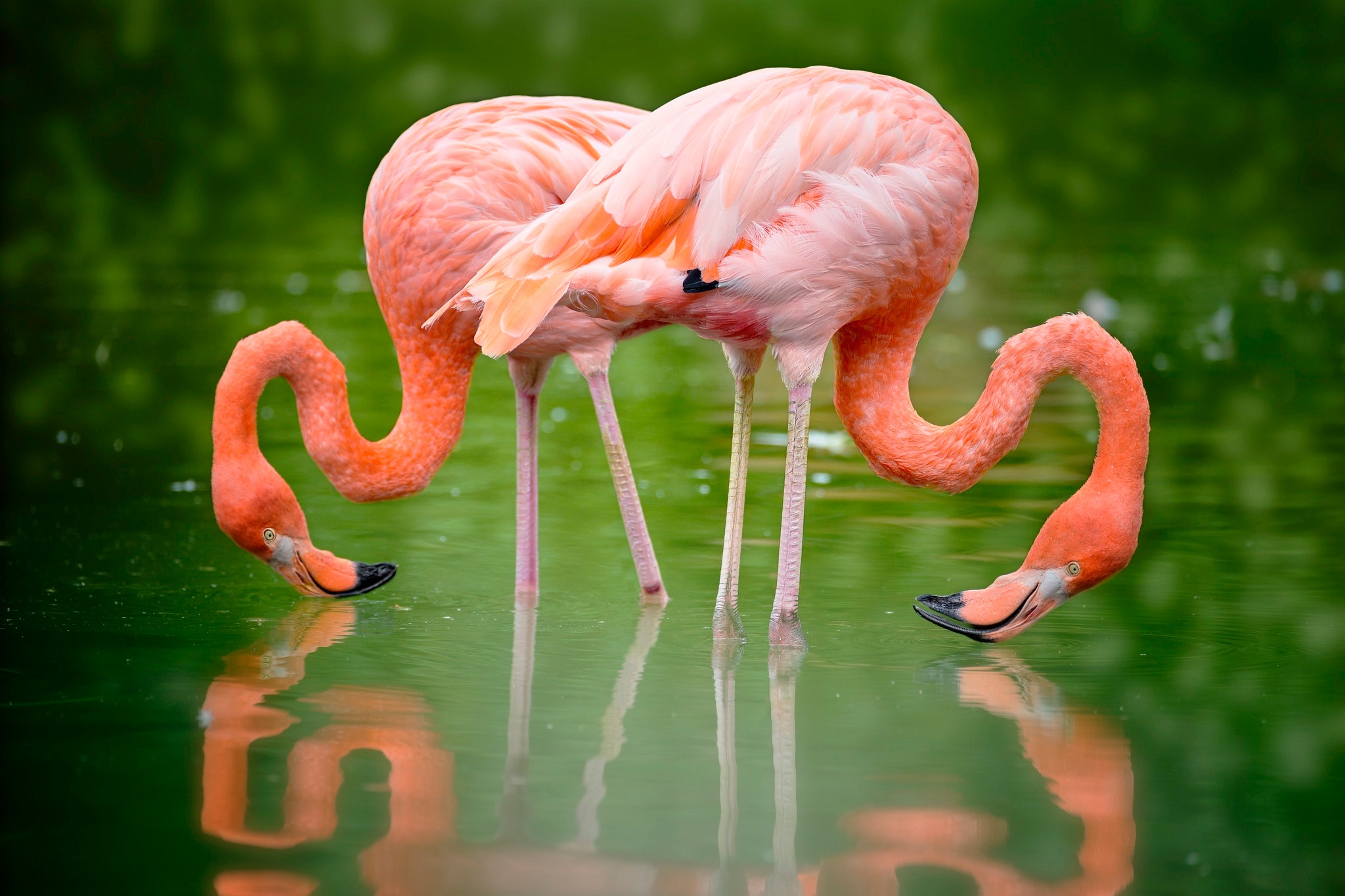 Flamingos are very social animals
Have you ever seen a flamingo wandering about alone? That's not a common sight because these are some of the most social animals on the planet! They often live in colonies that can reach up to thousands of individuals. The reason is believed to be to avoid predators, maximize food intake, and make nesting as efficient as possible.
They turn pink because of the food they eat
Did you know that you can turn orange if you eat too many carrots? That's exactly what happens to flamingos because their diet mostly consists of food rich in aqueous bacteria and beta-carotene such as animal and plant plankton. This also usually means that the most colorful flamingos are the healthiest.