Easter is way more than some days off to binge on chocolate bunnies and candy eggs: It's an important religious holiday that comes with all kinds of traditions and customs. However, over the years, some of these practices were adapted and reinterpreted – and the results should probably be celebrated by everyone, everywhere. Even if you don't believe in the Easter bunny.
I asked some of my colleagues to share their favorite activities to create a collection of fun Easter traditions from around the world.
ADVERTISEMENT
Water Fighting
Few things signify Easter more than a friendly water fight. That's what the Polish think as they celebrate Śmigus Dyngus (Poured Monday  – the wet festivities take place on Easter Monday) by throwing lots of H2O at each other. In the olden days, it was mainly single guys chasing single girls, but now it's pretty much everyone water-fighting everyone. The weapons of choice are water guns, empty shampoo and dishwashing soap bottles, and, of course, the good old buckets. Actually, it's basically anything that squirts water.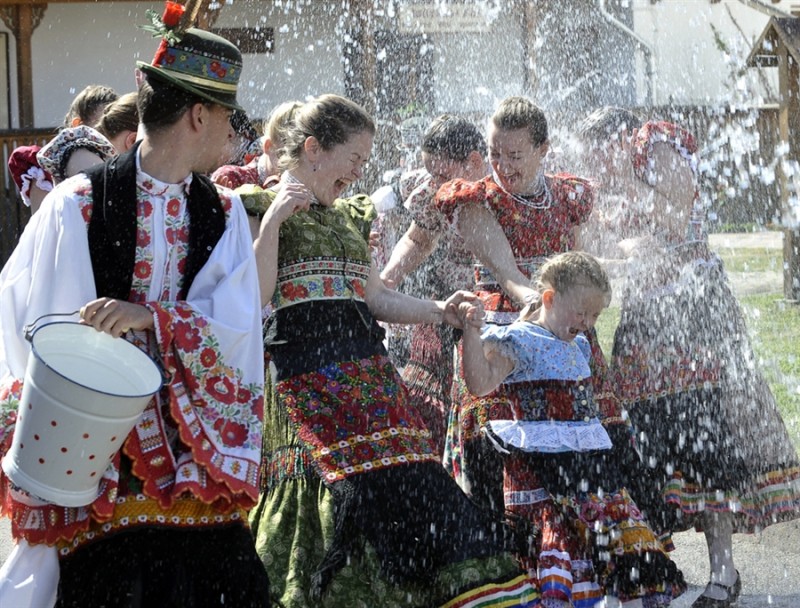 Halloweening
Sweden and some of its Scandinavian friends celebrate Halloween in spring: on Thursday before Easter, kids dress up as witches (complete with broomsticks and copper kettles) and go from door to door to ask for candy. The kids usually offer the adults decorated willow branches or drawings in return for the treats. The tradition comes from the legend that the Swedish witches went to Blåkulla before Easter – to party with the devil. To make sure the witches won't come back, Swedes burn big bonfires on Easter Sunday.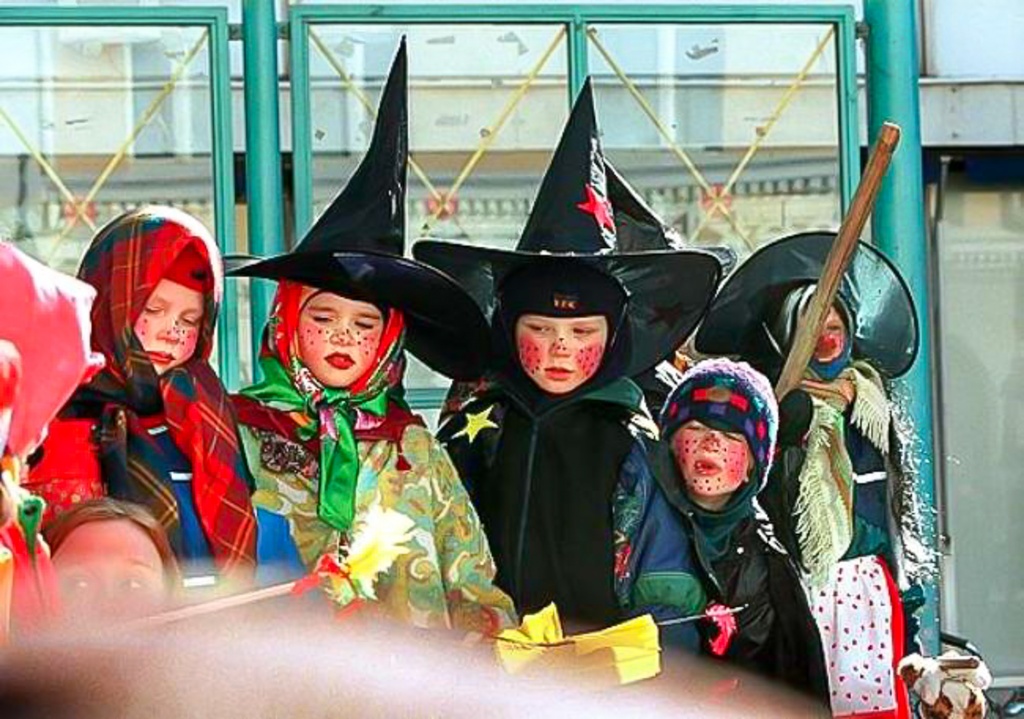 Easter Nest Hiding
Who doesn't like to search the house and yard for baskets filled with chocolate? In Germany, Switzerland, and many other countries for that matter, Easter nests are hidden for kids (and some grown-ups because why not!). The nests are actually decorated baskets or boxes that are filled with chocolate bunnies, chocolate eggs, candy, and toys and are said to be hidden by the Easter bunny himself.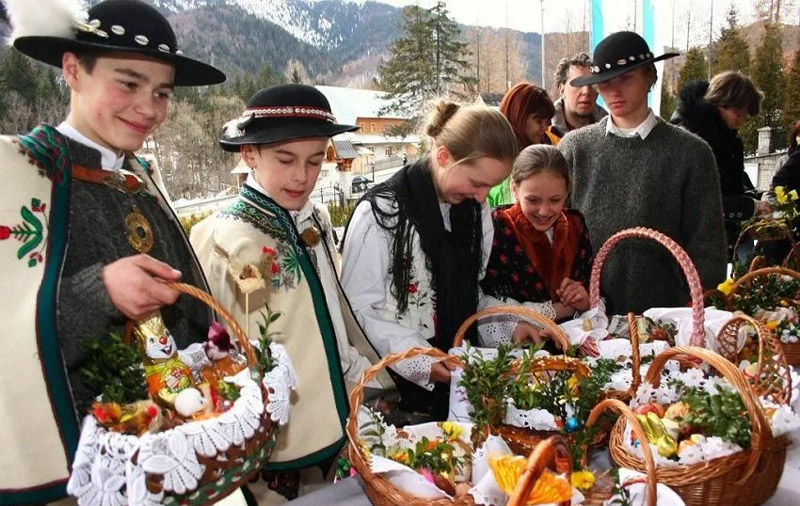 Eggscapading
Eggs and Easter go together like presents and Christmas – they are probably the world's most eggstraordinary holiday food ever: People dye and decorate eggs, they hide and find them, they try to roll them across the lawn the fastest, they tap them together to see whose egg breaks last (aka who's the winner, aka receiver of good fortune) or they simply eat them. Like in Haux, France, where about 1000 people get to eat a giant Easter omelet made of more than 4000 eggs and over 100 pounds of bacon, garlic, and onions.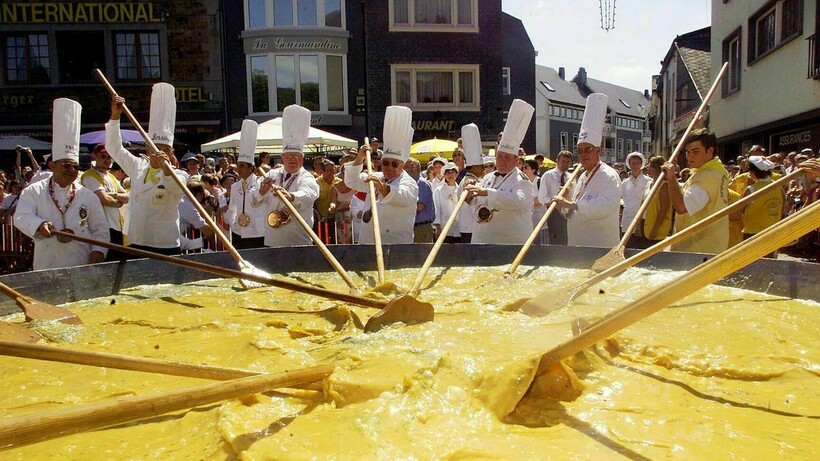 Pretzel Distributing
Luxembourgers celebrate Bretzelsonnden, Pretzel Sunday, on the third Sunday in Lent. In Luxembourg, pretzels are actually sweet puff pastries with icing and almonds, so if it were up to me, every Sunday would be Pretzel Sunday. But back to the Bretzelsonnden tradition: Guys give the girl they fancy a pretzel on said Sunday. If she accepts the treat, the guy is allowed to visit the girl on Easter Sunday and will get an egg in return. If all of this happens in a leap year, the roles are reversed, and the girls can hand out pretzels.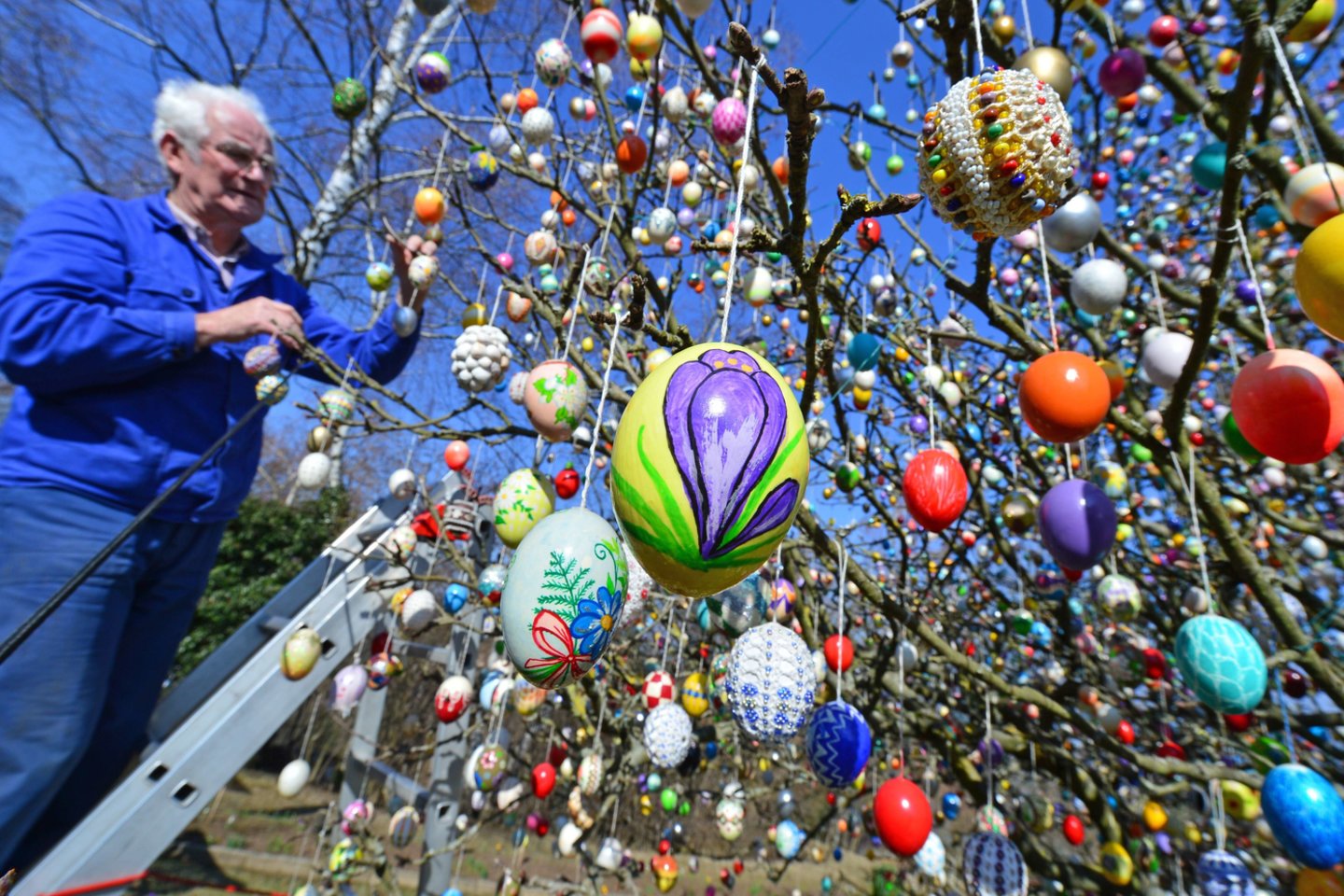 Murder Mystery Reading
In some parts of the world, Easter is high time for crimes – and we're not talking about biting off the ears of innocent chocolate bunnies or cracking beautifully decorated eggs. No, we're talking Påskekrimmen, the Norwegian tradition of reading, watching, and listening to crime stories and detective thrillers during the Easter holidays. The whole country seems to be in on the suspense as publishers, radio and TV stations produce murder mysteries, and even the milk company contributes by printing stories on milk cartons.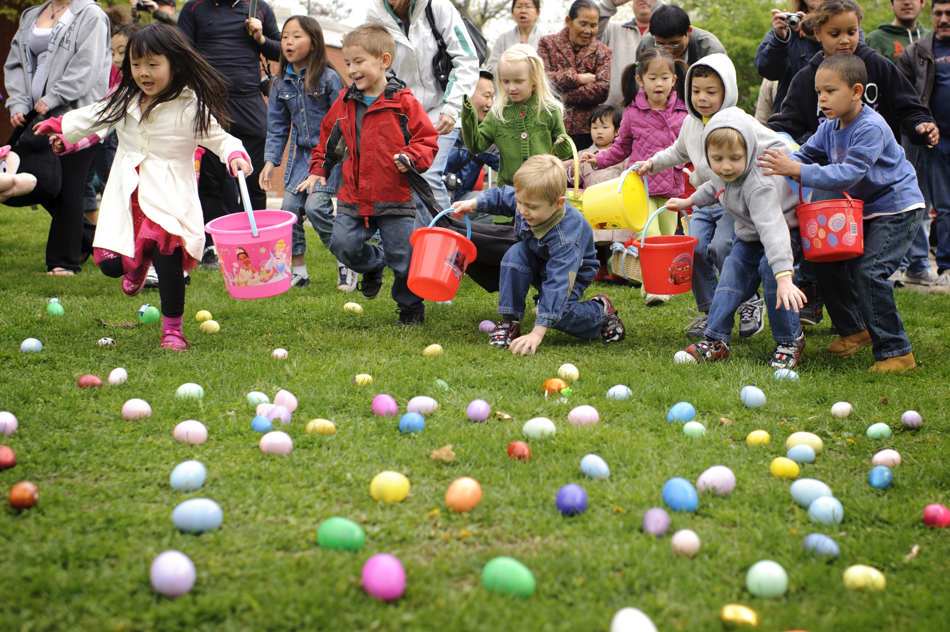 Clay Pot Throwing
Watch out for flying pottery on the Greek island of Corfu. (Spoiler alert: This has nothing to do with everyone's favorite wizard.) On Easter Saturday at 11 a.m. sharp, the residents of Corfu throw clay pots (of all sizes) from their balconies. The tradition dates back to the 16th century, when people threw all of their useless and old belongings out of the window to get ready for the New Year – the breaking pots scare away evil spirits and mark a new beginning.