These are some of the most fascinating, yet scary and mystifying places on the planet. In this post, we'll take a closer look at some of the most famous deserts in the world!
ADVERTISEMENT
Sahara Desert
The Sahara Desert is located in Africa and covers nearly the entire northern part of the continent. It runs from the Atlas Mountains of the Maghreb to the Red Sea in the east. It's the largest hot desert in the world and the third-largest desert by area after Antarctica and the Arctic. It has a total length of about 3,000 miles (4,800 kilometers), a total width of 1,100 miles (1,800 kilometers), and covers an area of over 3.6 million square miles (9.2 million square kilometers). What makes the Sahara so remarkable is that it isn't always a desert and changes from desert to savanna grassland in periods of 20,000 years.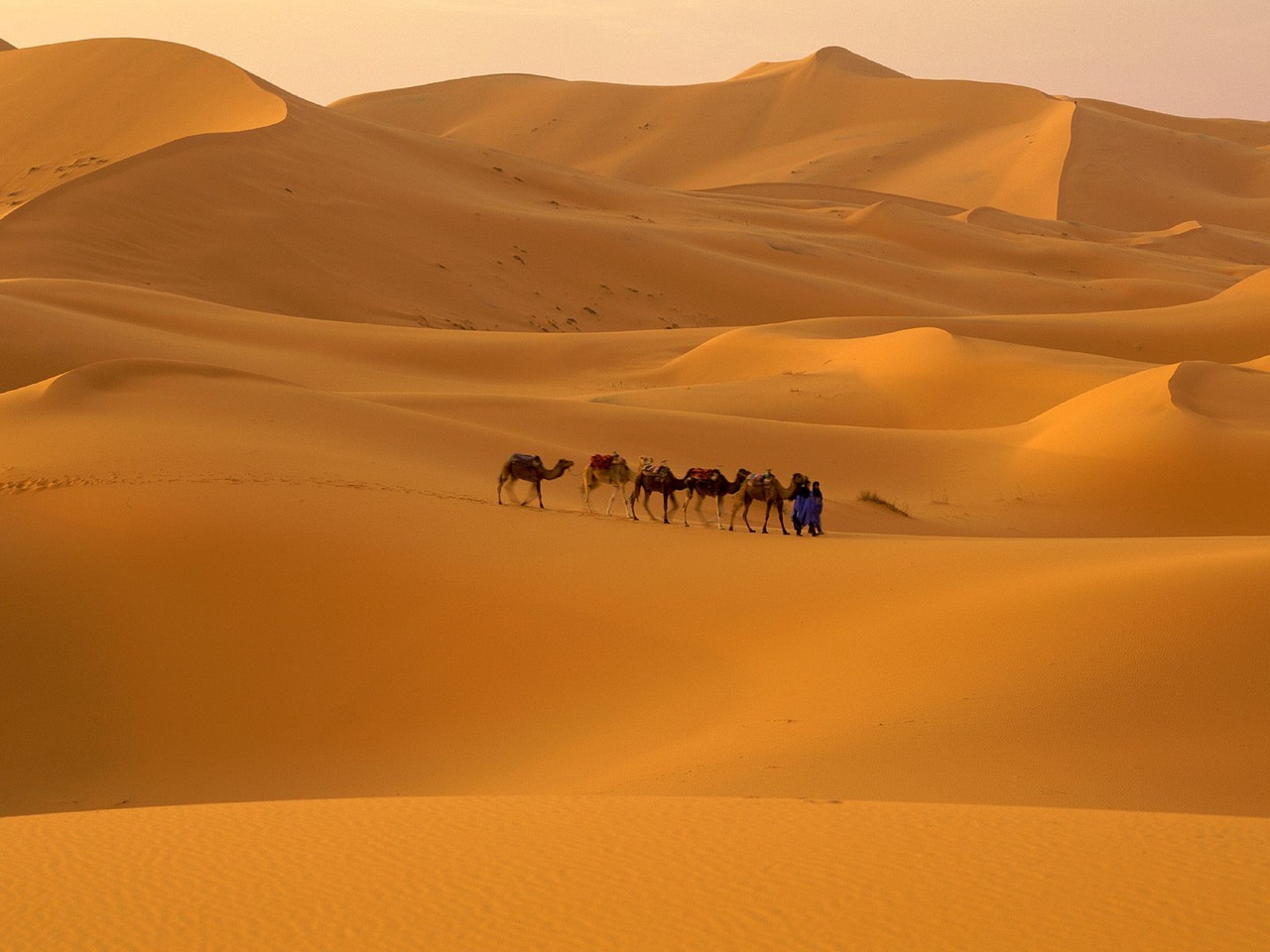 Atacama Desert
The Atacama Desert is one of the driest places on earth. It's located in the western part of South America and covers a strip of land with a length of about 1,600 kilometers (990 miles) and a total area of 104,741 square kilometers (40,441 square miles). This desert plateau is located in both Chile and Peru and is bordered by the Andes Mountains Range and Chilean Coast Range to the east, as well as the Pacific Ocean to the West.
Because it's bordered by two major mountain ranges, a double rain shadow effect is created which has turned this place into the driest place on the planet. It's also the only true desert in the world that receives less rainfall than the polar deserts. Its landscape is desolate primarily and consists of salt lakes and lava fields, as well as many stony areas which resemble the surface of Mars. because of this, it has been used as a simulation ground for various Mars expeditions.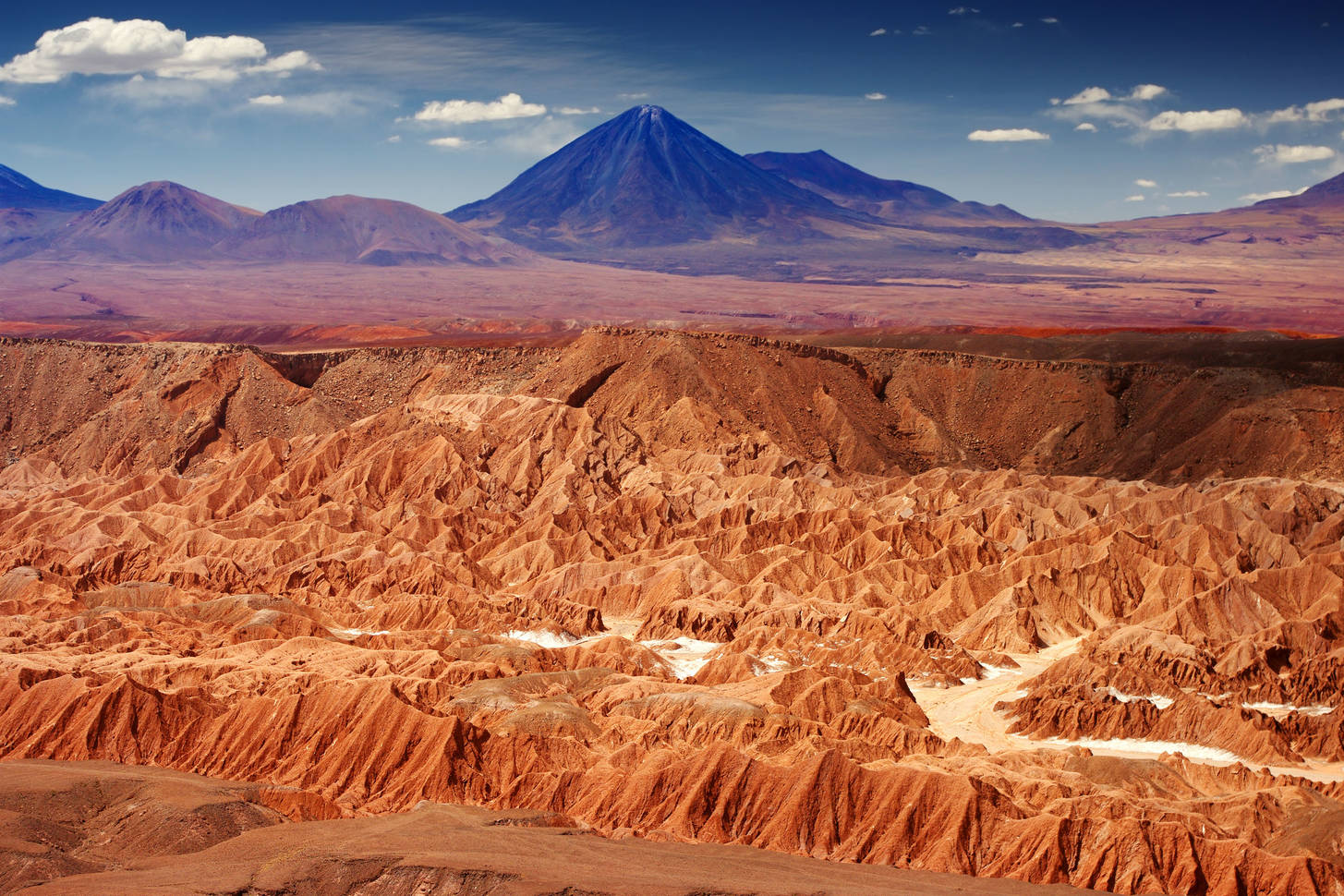 Kalahari Desert
The Kalahari Desert is the largest in the southern part of Africa and is located within the borders of 3 different countries, Botswana, Namibia, and South Africa. With a total area of 900,000 square kilometers (350,000 square miles), it's also the 6th largest desert in the world. Regardless, the Kalahari is considered to be a semi-desert, because it receives a lot more precipitation than true deserts.
This magnificent feat of nature contains huge salt pans such as the Makgadikgadi Pan in Botswana and Etosha Pan in Namibia. These are remains of ancient lakes that used to dominate the region but that have dried up in the last 10,000 years. The desert also features a wide variety of plants and trees and is for the most part covered with vegetation. The climate is considered to be sub-tropical, mainly because it's situated at an altitude of anywhere between 600 and 1600 meters (1,968 to 5,249 feet).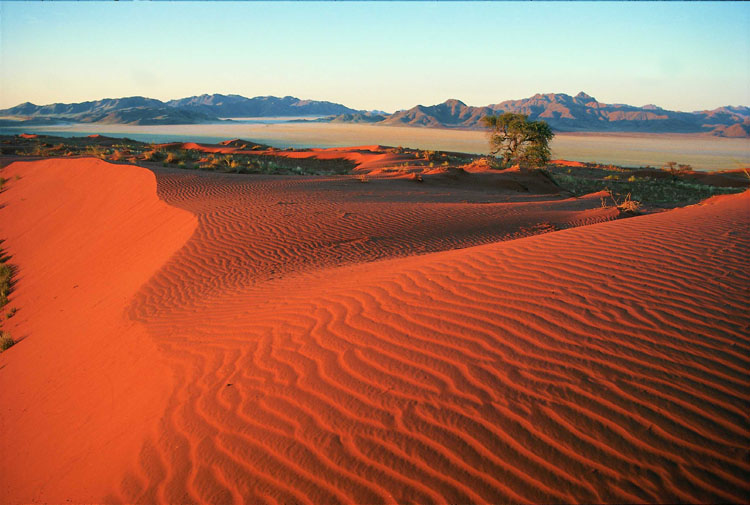 Sonoran Desert
The Sonoran Desert is located in North America and covers large parts of the southwestern part of the United States and the northwestern part of Mexico. The desert is the hottest in Mexico and is world-famous for its unique endemic plants, most particularly the saguaro and organ pipe cactus.
The desert covers an area of about 100,000 square miles (260,000 square kilometers) and covers large areas of Arizona and California in the United States, and Sonora, Baja California, and Baja California Sur in Mexico. What's remarkable is that there are several large cities located in this desert, including Phoenix in Arizona which has a population of nearly 5 million people in its metropolitan area!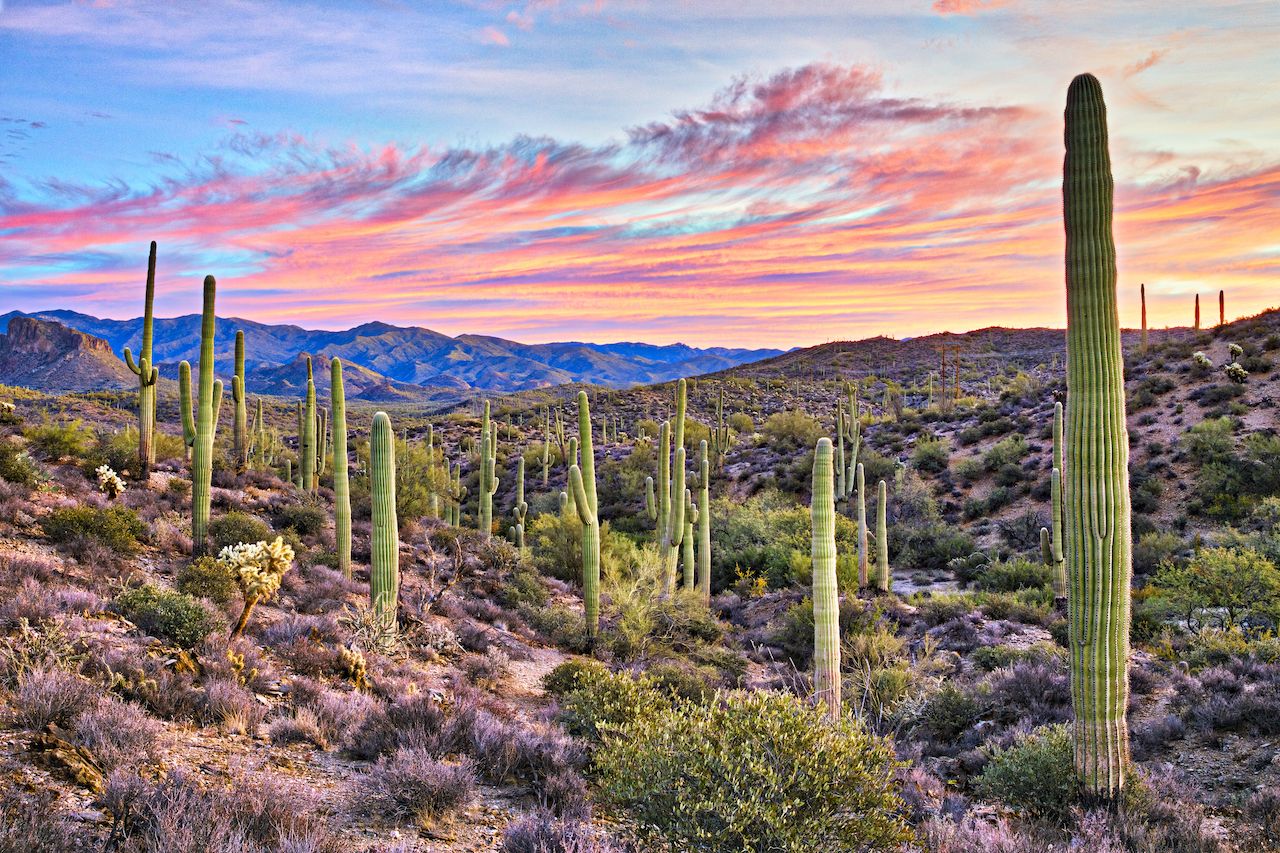 Namib Desert
The Namib Desert runs for more than 1,200 miles (2,000 kilometers) along the western coast of southern Africa. This coastal desert is located in the countries of Namibia, Angola, and South Africa and is almost completely uninhabited by humans. With a width of about 120 miles (200 kilometers), the desert covers an area of about 31,000 square miles (81,000 square kilometers). The conditions in the desert can be extremely harsh, with day temperatures in the summer reaching 113 °F (45 °C) and nights freezing. Remarkably, it's home to the most types of endemic animal species of any desert in the world.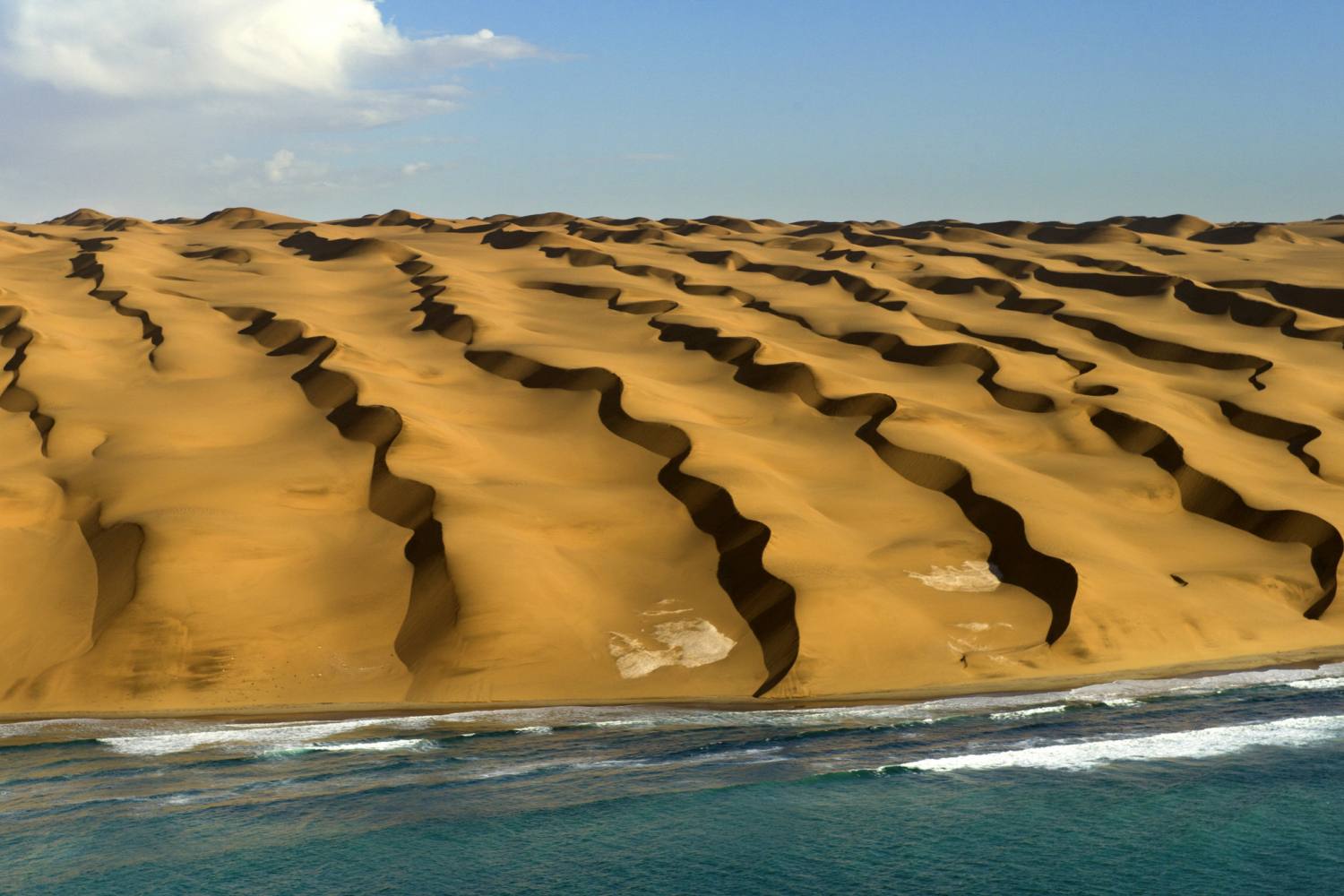 Gobi Desert
The Gobi Desert is one of Asia's famous deserts and covers parts of Northern and Northeastern China and Southern Mongolia. It's a rain shadow desert which means it was formed because the rain coming from the Indian Ocean is blocked by the Tibetan Plateau, causing extremely dry conditions. The desert has a length of about 930 miles (1,500 kilometers) and a width of about 500 miles (800 kilometers). This huge desert covers an area of about 500,000 square miles (1,295,000 square kilometers). It's also a cold desert with occasional frost and snow covering its dunes, mainly because it's located fairly north and at a height of between 2,990 and 4,990 feet (910–1,520 meters).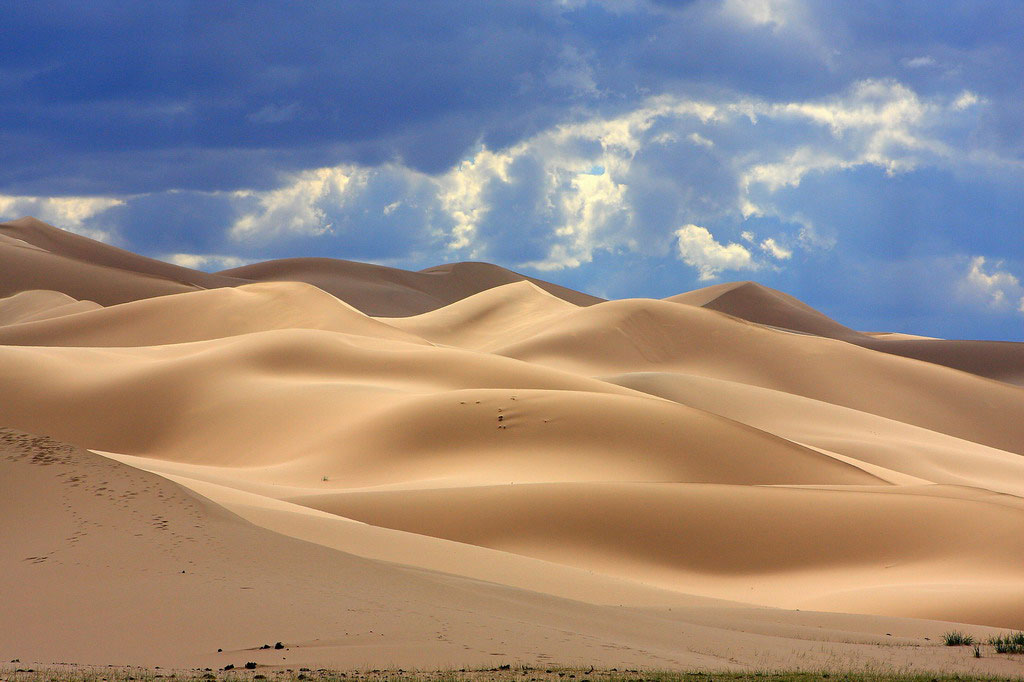 Black Rock Desert
The Black Rock Desert is located within the "Black Rock Desert–High Rock Canyon Emigrant Trails National Conservation Area" and is actually a silt playa located 100 miles (160 km) north of Reno, Nevada. It's part of the Great Basin in Nevada and is a dry remnant of an ancient lake called Lake Lahontan. The desert covers an area of about 300,000 acres (120,000 hectares) and is enclosed by two arms of the Black Rock Mountain Range. The area is famous because of its numerous volcanic and geothermal features such as geysers.